Flower Gardening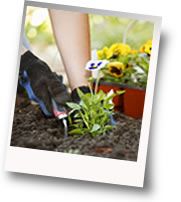 Everyone loves a beautiful flower garden, and no matter your level of experience you too can have gorgeous blooms. Growing your own flowers, especially roses can be a very rewarding experience. Flowers are colorful, beautiful and relatively easy to grow.
But with flowers sometimes comes pest, disease and maintenance issues. Follow our simple tips to grow a healthy flower garden. Spraying your flower garden with synthetic chemicals can starve your soil of nutrients, as well as damage your flowers. Use insect control products that are tough on insects but gentle on your flowers. Follow our simple tips to grow a healthy flower garden.
Articles
Take a Chance ...Plant a Rose
A new rose gardener learns to stop worrying and love how nature works.
Some people are afraid of these queens. Don't be. Face the fact that they might die. And that they will get fungus and bugs. But so what. They also bloom and sometimes they take root and live for decades. And walking out of your front door to the vision of a rose that is opening, a rose that you brought to this spot, that you believed in. Nothing compares to the feeling of watching an individual plant grow – not even a big fancy flower show. It's a different kind of being in love. So take the chance. Plant a rose. read more »
e-Books
The Secret's In The Soil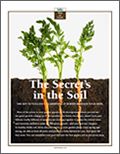 The key to success in gardening is buried beneath your beds.
Most of the action in your garden appears to be above ground, where you can see the green growth coming up in the sunshine. But below the surface, plants' roots and billions (really, billions) of microbes are working together to gather the critical water and nutrients needed to make all that green growth—and your harvest—happen.
Safer® Brand leads the alternative lawn and garden products industry, offering many solutions that are compliant with organic gardening standards. Safer® Brand recognizes this growing demand by consumers and offers a wide variety of products for lawns, gardens, landscapes, flowers, houseplants, insects and more!