Vegetable Gardening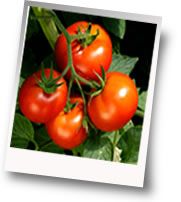 Gardening vegetables can be a fun and rewarding activity. As seedlings are planted in the spring, gardeners are often already dreaming of those plump, juicy veggies fresh from the garden all summer long.
Safer® Brand provides the know-how and great tips for growing delicious vegetables. Growing vetetables with these instructions and tips means your family can enjoy them in all kinds of great recipes - without worry! Happy growing!
Articles
Grow Longer
10 simple strategies for extending your gardening season and harvesting more from your plot in any climate.
Unless you live where it never freezes, your gardening season has a beginning and an end each year. But whether your frost-free period lasts for 90 days or 9 months, you can start growing earlier and keep going later—no expensive greenhouse necessary. Here are 10 ways to extend your season on both ends. read more »
Posters & Checklists
Feeding Time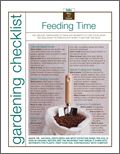 Use fertilizers at these key moments to give your crops the healthiest nutrients just when it matters the most.
Planting Planner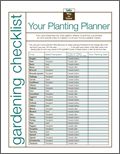 Many charming butterflies and moths spend their youth as plant-munching caterpillars. Get to know them as larvae and adults, and learn what damage they do.
e-Books
The Secrets In The Soil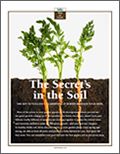 The key to success in gardening is buried beneath your beds.
Most of the action in your garden appears to be aboveground, where you can see the green growth coming up in the sunshine. But below the surface, plants' roots and billions (really, billions) of microbes are working together to gather the critical water and nutrients needed to make all that green growth—and your harvest—happen.
Safer® Brand leads the alternative lawn and garden products industry, offering many solutions that are compliant with organic gardening standards. Safer® Brand recognizes this growing demand by consumers and offers a wide variety of products for lawns, gardens, landscapes, flowers, houseplants, insects and more!