Nuisance Animal Control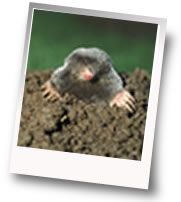 One of the most frustrating things for a homeowner, especially after they've taken the time to grow a beautiful lawn, is when they have unwelcome animal visitors causing damage on their property. The presence of these animals may mean that you have other issues – like grubs or other unwanted insects. Have no fear, there are ways for you to prevent animals from destroying the fruits of your labor, and keep them out!
e-Books
Thicker, Greener, Healthier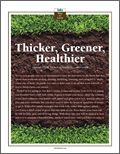 Simple Steps To Your Lushest Lawn Ever
You've seen people who are so determined to have the best lawn on the block that they spend their weekends seeding, mowing, fertilizing, watering, and caring for it. Maybe you're one of them. Or maybe you can't or don't want to do all that work yourself, so you've hired a lawn-care service.
Safer® Brand leads the alternative lawn and garden products industry, offering many solutions that are compliant with organic gardening standards. Safer® Brand recognizes this growing demand by consumers and offers a wide variety of products for lawns, gardens, landscapes, flowers, houseplants, insects and more!