Weed Control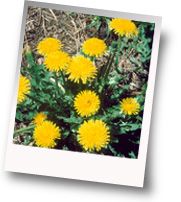 Unwanted weeds are a major annoyance when you're trying to keep a nice healthy lawn. There are solutions out there to keep weeds from appearing in the first place. Weeds need specific conditions to grow in the spring: nitrogen, sun, and a short 10 day window when the soil temperature reaches 55° F. We offer smart and simple strategies to keep weeds from overwhelming your lawn, and without risking your family's health by spraying harmful chemicals.
Watch This »
Posters & Checklists
The Least Wanted List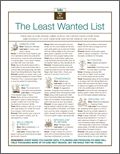 These bad actors invade lawns across the United States every year. Arm yourself to stop them now and deter them in the future.
e-Books
Thicker, Greener, Healthier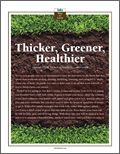 Simple Steps To Your Lushest Lawn Ever
You've seen people who are so determined to have the best lawn on the block that they spend their weekends seeding, mowing, fertilizing, watering, and caring for it. Maybe you're one of them. Or maybe you can't or don't want to do all that work yourself, so you've hired a lawn-care service.
Safer® Brand leads the alternative lawn and garden products industry, offering many solutions that are compliant with organic gardening standards. Safer® Brand recognizes this growing demand by consumers and offers a wide variety of products for lawns, gardens, landscapes, flowers, houseplants, insects and more!