The Gardener's Tool Belt: Essentials for Gardening
Like any artisan, a gardener relies on her tools. She doesn't need many, but the right tools make gardening much easier, more productive and more enjoyable. Choosing the right tools, however, can be difficult, especially if you've never gardened before.
Most of the tools you need can be found, unsurprisingly, at nurseries and big store gardening departments. Some can be ordered online, while you probably already own others. Prices range from affordable to outrageously expensive. While you don't need to break the bank buying tools, remember gardening demands strong, reliable tools. Cheaper isn't always better.
Large Tools
If you buy nothing else, buy a good-quality garden fork. A garden fork is exactly what it sounds like, a big fork with sharp tines, about the size of a shovel. It's one of the most versatile tools a gardener can own, and it is used for digging, breaking up soil and mixing compost with soil.
In addition, you'll need at least one rake, depending on your needs. Fan rakes were designed to gather up leaves, grass cuttings and mulch. Hard rakes are better suited for moving and leveling soil. A long-handled hoe can make weeding plant furrows much easier, while a sharp, narrow shovel is useful for digging holes.
A good quality water hose with a water wand is a necessity. The water wand helps you conserve water when moving from one plant bed to another. Depending on the size of your garden, you may also need a wheelbarrow for transporting mulch, compost and other materials.
Hand-Held Implements
You probably already own one of the gardeners most useful hand tools: a sharp pair of scissors. While you can buy garden scissors, any sharp pair of scissors will do. Scissors are great for snipping herbs, harvesting small vegetables and deadheading flowers.
A hand trowel helps dig small holes and weed areas too small or cramped for your garden fork. Another great weeding tool is the "dandelion digger," a long, slender tool that looks like a two-tined fork.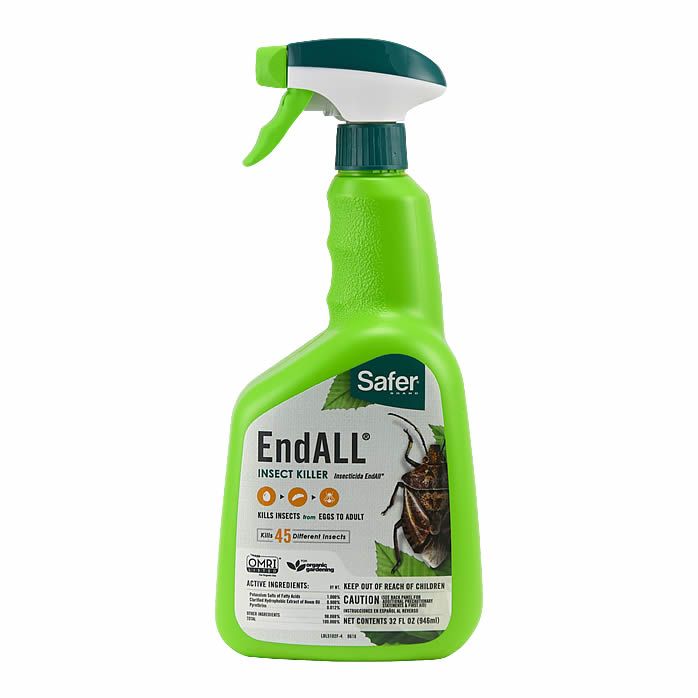 Gardening Accessories
Any devoted gardener has a wide brimmed hat to keep cool and ward off sunburn. Good quality gardening gloves are a must, allowing you to get down and dig when tools aren't needed. A pair of rubber boots is also helpful.
Save your back some strain with a gardener's stool, which allows you to sit while you weed and perform other maintenance. Some stools contain storage for small tools or come on wheels for easy transportation.
Pest Control
Gardeners avoid pesticides, but this doesn't mean they can't get help with unwanted pests. Products such as Safer® Brand End ALL® use pyrethrin and neem oil to kill insects at all stages of development. End ALL® is OMRI® Listed and compliant for use with organic gardening, and it contains no man-made or synthetic chemicals.