What Are Pyrethrins?
Pyrethrins are a combination of insecticides derived from the flowers of chrysanthemum plants, which produce their own insecticide. Sprays containing pyrethrins are useful in your gardening battles against both soft-bodied indoor pests, including aphids, thrips, and mealybugs (shown at top).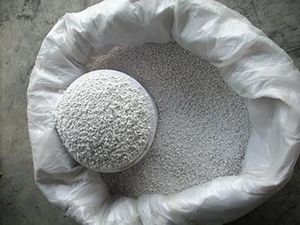 Pyrethrins work on contact, penetrating insects' bodies and paralyzing their nervous systems within minutes. While you need to follow the application instructions carefully, pyrethrins have a very low toxicity to other living things and can be used on a plant up until the day of harvest. Organic gardeners should seek out OMRI Listed® pyrethrins, which are considered compliant for use in organic farming and gardening. If your pyrethrin doesn't have the OMRI Listed® label, it may indicate the insecticide has been combined with PBA, a known carcinogen. Also look out for pyrethroids (note the spelling difference) on your labels. This synthetic, manufactured insecticide was created to mimic the ingredients found in pyrethrin. Pyrethroids are more toxic to mammals and aquatic life and persist in the environment longer. As a result, pyrethroids are not compliant for use in organic farming and gardening.