Recommended Links
There are many sites committed to providing you with valuable info. These are the ones we especially recommend.
Gardening | Insects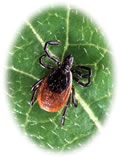 Recommended Links - Insects
General Websites About Insects
The University of Rhode Island has an excellent, detailed website covering various aspects of horticulture including insect pests, general gardening, and lawn care. go»
Texas A&M University has a fascinating "Insect Answers" webpage where the viewer can find answers to many of their questions regarding insects. go»
The Colorado State University Extension's website for very informative "Insect Online Fact Sheets" regarding a wide variety of insects found in Colorado. go»
The University of Florida Book of Insect Records
A fascinating look at record holders in the insect world. Topics include the "fastest flier," " longest life cycle," "smallest eggs," "most toxic venom," and "largest swarm" among others. go»
Cultural Entomolgy Digest Online: bugbios
An absolutely amazing website about all aspects of insects. Beautiful pictures, innovative presentation, and very detailed information highlight this must-see website. go»
Children's Websites on Insects
A kid's guide to the most common pests. go»
The O.Orkin Insect Zoo Teacher's Guide
A valuable teacher's guide for any classroom trip to the Smithsonian Museum of Natural History's zoo of insects. Created by the museum itself. go»
A wonderful site for teachers, parents, and children, this website of the University of Illinois Extension offers clear pictures of the insects and well narrated information on each insect. A teacher's guide is included. go»
Northern Plains Agricultural Research Laboratory: Just for Kids
This fun and fact-filled site of the United States Department of Agriculture's Agricultural Research Service is "Just for Kids." It describes insects in a way that will draw kids and hold their attention. Bug recipes are only for fun but will bring out the "ewws" and "yucks" from children! go»
Safer® Brand brings you a variety of effective insect control products that are gentler on the environment! Most of them proudly display the OMRI Listed® organic seal and comply for use in organic gardening!