Safer® Brand Grant Winner Aims to Revitalize Neglected School Garden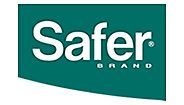 When Cara Bonfanti, guidance counselor at Benjamin Franklin Elementary School, learned about the Safer® Brand School Garden Grant, she knew she had to apply. After all, it was a chance to bring something new to the students of her school – a garden!
As elementary students from urban Harrisburg, Pa., she knew her city kids were unlikely to have ever seen a garden, much less had an opportunity to work in one. Even better, the school, with students in Kindergarten through 4th grade, already had a garden area, it had just fallen into disrepair in the last few years.
With that vision in her mind, she applied for the school garden grant from Safer® Brand, which is awarded yearly by the gardening supply manufacturer.
In her winning essay, she laid out her plans to revitalize the plot: "If we received this grant, we would work on beautifying the area, then put together a curriculum so that each grade would be able to utilize the area for their science classes. We are focused on science and math at our school, so what better way to engage the students by providing them with the timeless tools of how to start, grow, and maintain a garden?"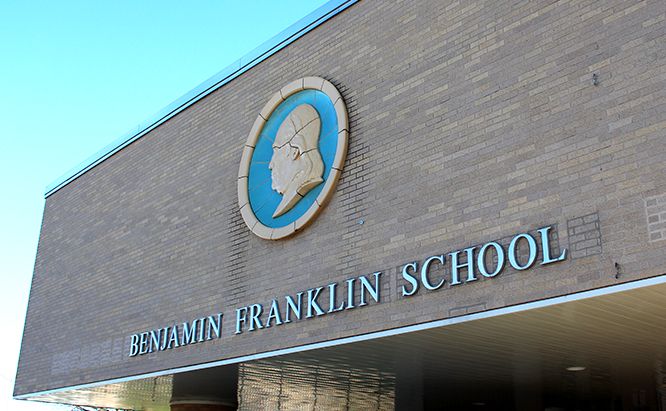 The description and her plan for educating hundreds of students in gardening helped her entry rise to the top, explains Safer® Brand's Will Klinedinst. "When we look over grant applications and scholarship entries, we look for people who plan to make an impact in the world," he said. "Her plan to reinvigorate the school garden and show so many kids the basics of gardening really impressed us. We had to give her the grant."
Bonfanti was thrilled by the news she secured the $500 grant.
"When we won, we started making plans and already a lot of teachers are interested in utilizing the garden," Bonfanti said, looking over her notebook of garden plans that also included requests from art teachers and autism-support classes. "At least 500 to 600 students are expected to participate."
The next step for the Ben Franklin Garden is cleaning up, Bonfanti said. She wants to get the teachers outside and out of the school during the district's next professional development day. This, adults-only work would focus on weed removal, tree trimming, setting up raised beds and installing amenities, such as a bird bath and fixing some of the outdoor seating.
Once the clean-up is complete, "each teacher will make their own curriculum based on using the garden," she said, also adding there would be a little bit more, too. "We're going to beautify our property. Organize it, too."
Once that's complete, individual classrooms will take over and begin raising their crops. She is hoping to get help from a 4-H mentor who's helped the school before, too. As crops begin producing, "it's the students who will benefit," Bonfanti said.
Bonfanti also has plans for sparking the competitive spirit of the various classes at Ben Franklin Elementary. "It's always fun to have a competition between classes to see who can grow the best and the biggest. We want to do a pumpkin-growing contest, too."
Pumpkins aren't the only things on the list for the Ben Franklin Garden, Bonfanti said.
"Some teachers are talking about growing herbs. Plenty of veggies are on the list, too. And I want to be growing big, tall sunflowers," she explained. "We want annuals and perennials, too, so we can show students about life cycles and the science behind gardening."
She also explained that the summer's lack of students won't stop the garden from continuing full steam ahead. "I'm developing a schedule where staff will sign up for a week at a time to take care of the garden. We may even have some local volunteers in the neighborhood who will help out."
By summer's end, the kids will return and harvest time begins. That's when the real fun starts!
Bonfanti came up with a short list of what will happen in the autumn:
Crock-Pot recipes to use the herbs.
Baking sunflower seeds for snacks.
PTA science programming organized by parents.
Recipes for pumpkins and using the gourds to make fall and Halloween decorations.
Science classes exploring the growth cycles of plants.
Math lessons based on proportions and other measurements.
In all, it's $500 well spent, says Safer® Brand's Klinedinst.
"The plan from Ben Franklin Elementary was so impressive, and the more we hear about it, the more we love it. It's great to see what a little positive energy will do for this school," he said.
Safer® Brand will keep checking in on the Ben Franklin Garden throughout the year. In the meantime, other schools interested in applying to next year's garden grant can check out the guidelines for applying to the grant, which will continue indefinitely.