Having a perfect lawn is one of those American dreams that just about everyone strives for, even if it carves out a hefty chunk of time from our busy schedules.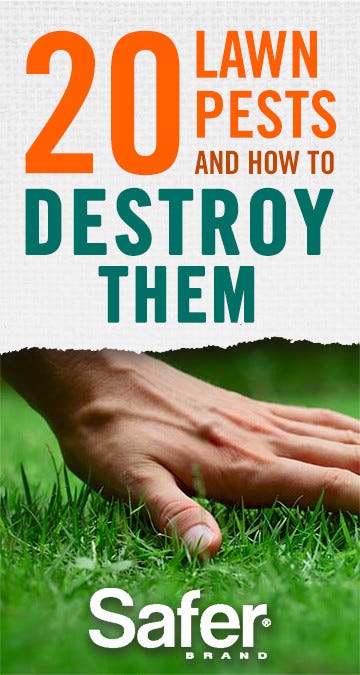 While managing all the basics, including watering, mowing, landscaping and fertilizing, is fairly straight forward, there's one aspect of lawn care that's less easy to control – the insects and wildlife that make it their home.
These pests are numerous and varied. Underground, your grass could become a meal for white grubs and billbugs. Other insects, including armyworms and fiery skipper caterpillars could attack the stalks of your favorite turf grass. You also have to watch out for the ants, mosquitoes, fleas, ticks, snails and slugs that simply live in your lawn and make life difficult for you elsewhere. If all those bugs aren't enough of a problem, then you also have to deal with the wildlife drawn to your yard by the presence of such tasty treats.
Through it all, though, you know that you want to address these problem pests as safely as possible. With that in mind, you can deal with many of these insects and animals by using OMRI Listed® products, which are listed as compliant for use in organic gardening. You can use these products with confidence, knowing they won't persist in the environment.
Wondering what pests may be the problem? Check out our list of 20 common lawn pests and solutions to get rid of them!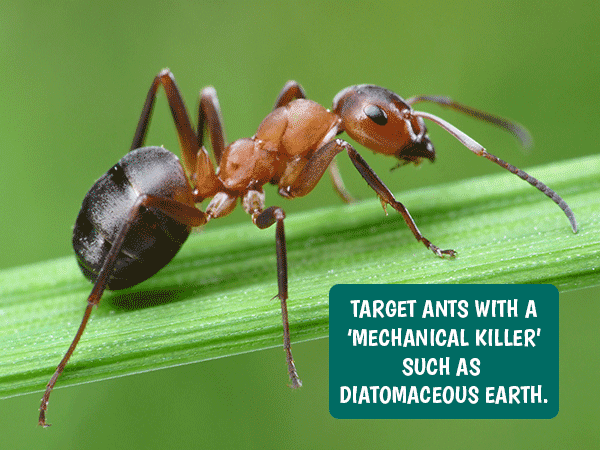 Also Known As...
Argentine Ants
Carpenter Ants
Crazy Ants
Fire Ants
Little Black Ants
Pavement Ants
Helpful Links
DESCRIPTION & DETECTION
Ants generally are spotted as they forage through your home and lawn. Some ants, including fire ants, create ant hills that are visible through grass. Carpenter ants infest wood and wood-built objects. Ants don't pose a direct threat to lawns, but are considered a nuisance.
Lawn Pest No. 2 - ARMYWORMS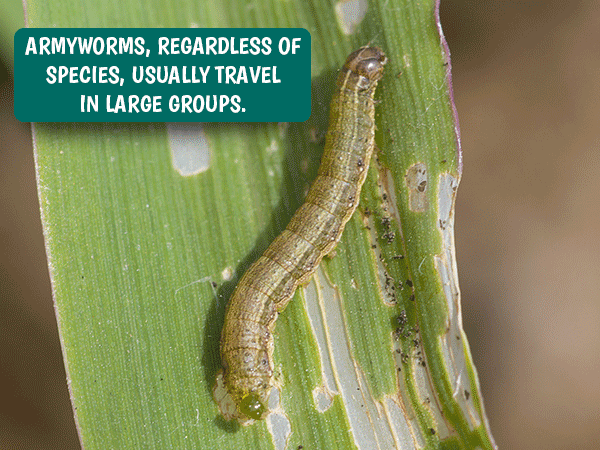 Also Known As...
Army Cutworms
Armyworm Moth Larvae
Fall Armyworms
Helpful Links
DESCRIPTION & DETECTION
Armyworms are smooth-skinned and about 1 1/2 inches long. Body color varies, but generally is yellow, green, dark brown or black. Stripes run down their side. Armyworms feed on grass plants, creating brown patches that may appear to be drought stress.
Soak lawn with Safer® Brand Mosquito & Tick Killer, which is helpful against these pests.
Lawn Pest No. 3 - BILLBUGS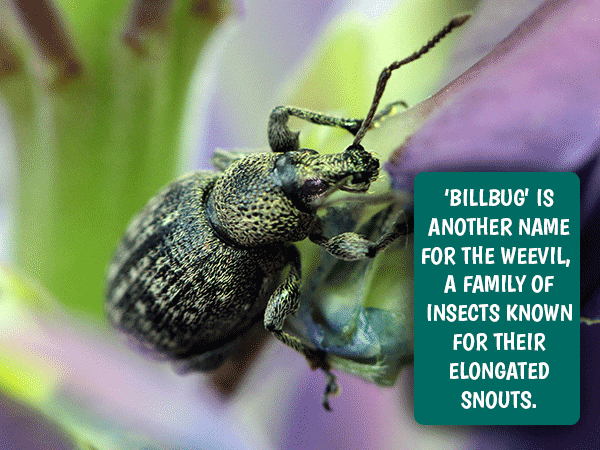 DESCRIPTION & DETECTION
Turf is damaged in irregular patches, which makes it easy to pull up. Check these areas for legless, C-shaped grubs about 3/8 of an inch long with red-colored heads.
Lawn Pest No. 4 - Burrowing & Digging Mammals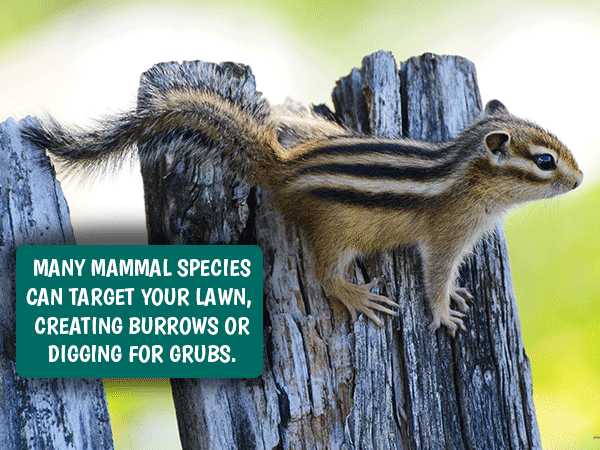 DESCRIPTION & DETECTION
A large variety of mammals can create problems with your lawn. Often, these animals excavate large sections of turf in a hunt for grubs. Other problems include the excessive nitrogen in dog urine, which creates "lawn burn." Moles, chipmunks, gophers or groundhogs are usually responsible for tunneling and mound creation. To determine what kind of wildlife is causing lawn damage, observe the area or set up a game camera.
CONTROL OPTIONS
Most mammals can be repelled or relocated using solutions from Havahart.com. Consult VictorPest.com for dealing with mice and rats.
Want to Know Even More About Safer® Brand?
Safer® Brand is your supplier of OMRI Listed® products to manage lawn and garden pests. To learn more about us, join the Safer® Brand Community on Facebook and subscribe to our E-Newsletter, where you can learn more about our OMRI Listed® products and explore new articles on organic living.
Have a question on how to apply one of our outdoor pest control products? Reach out to our dedicated Consumer Care Team at 855-7-ORGANIC.