7 Ideas to Learn as You Transform Your Lawn with Native Plants
You probably recognize that the typical American lawn isn't exactly a natural thing. There are very few ecosystems where short, uniform grass dominates the landscape, yet according to researchers, the U.S. devotes about 50,000 square miles of land to lawn space. That makes grass America's top cultivated crop.
With this dominant feature blanketing the country, there is far less room for native plants. Many home and business owners want that to change, though. They want to return their land to its original state, which helps attract native birds, animals and insects. This recharged habitat promotes local biodiversity, and more importantly, creates less work for the property owner.
How to Replace Your Lawn with Native Plants
Are you interested in letting your lawn "go native"? The transformation is actually easy and you can accomplish most of it in a weekend of work.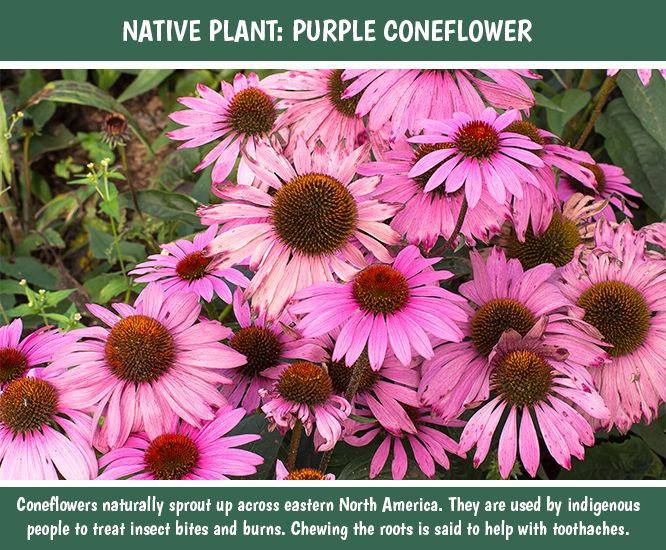 The California Native Plant Society offers a basic four-step plan for ditching your lawn.
Plan Your New Outdoor Space – Buy the plants you need and know where they're going. It's best to draw up a map of your property and mark where certain plants and features will be placed.
Remove Your Lawn and Nonnative Plants – Remove your lawn, any weeds, bushes and shrubs that don't fit with the plan. This is probably the most labor-intensive step on the list.
Install Native Plants and Water Features – Add your new plants, a pond and irrigation as needed. Keep in mind how wildlife will interact with your new features.
Maintain Your Native Plants – Be prepared to work your land now and again to keep it attractive while allowing nature to take its course.
Even better, by transforming your yard, you can also ask the National Wildlife Federation to designate it as a Certified Wildlife Habitat, a certification that displays your dedication to making your yard a place that wildlife can rely on for years to come.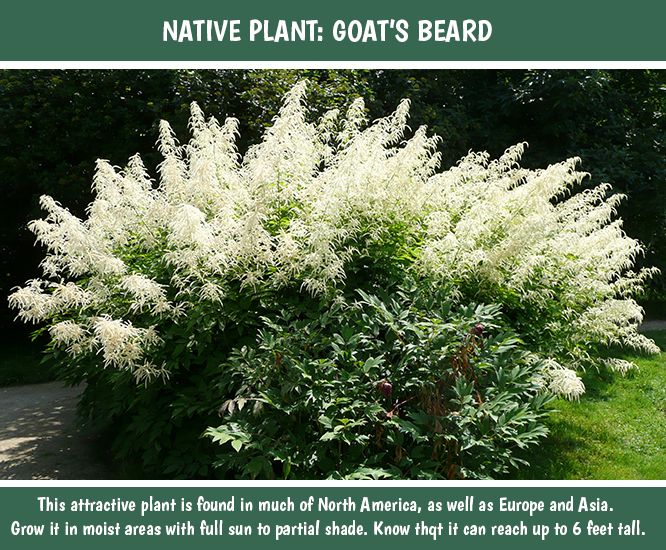 7 Ideas to Understand While Adding Native Plants
It's easy to assume that a grass-filled lawn is the right way to maintain a yard. That's what Americans have come to expect in the last century. If you're thinking about making the switch, there are eight ideas that you need to know before making the transformation. Here they are:
IDEA 1 - Regional Plants Love Their Region
While in the planning stage, you want to find plants that are native to your region. Remember that plants native to the California coast won't always be the same plants that are native to New York's Hudson Valley or the mountains of Tennessee. Foreign plants may struggle to survive or, alternatively, be overpowering compared to native plants and spread unchecked.
To get a list of regional plants, consult a local garden center or contact your county or state extension office.
IDEA 2 - Native Plants Help Pollinators
While you're making your plans for a new yard, make sure to consider how you can help natural pollinators. Honeybees, in particular, are under serious threat and need access to plants that have not been treated with synthetic insecticides. Your yard and its native-plant focus can be an oasis for these truly beneficial insects.
Provide them with the pollen-rich plants they need, but don't forget to offer them water and shelter, too. You can install a water feature and bug boxes in just a few minutes.
IDEA 3 - Natural, Native Grasses Are Available to Replace Your Lawn
You may think that opting for native plants means you can't use grasses. That's not the case since many grasses are native to North America – we have a whole prairie full of them, after all!
As you pick your new, native grass, you'll be thrilled to find you probably have a few choices. Native grasses, which have a variety of appearances, can be "warm season" or "cool season." The labels mean different temperatures will affect their growth. Also check for drought-resistant grasses or consider species that require more or less sun.
Some grass varieties to consider are seashore bentgrass, buffalo grass, blue grama, red fescue, St. Augustine and sedges. Native grasses have another benefit, they'll be far more resistant to pests that plague regular lawns, since they will have natural defenses against native bugs that are lacking in introduced plants.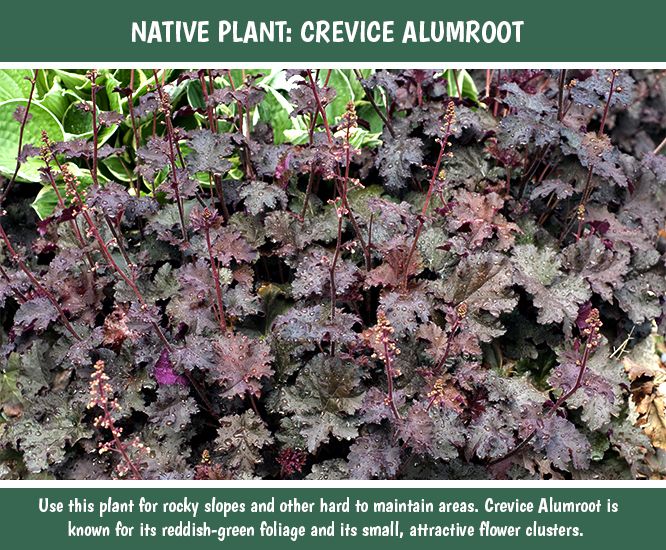 IDEA 4 – Wildflowers Are More Than Pretty
Wildflowers are native plants that have one obvious benefit – they look great anywhere. There are also several smaller benefits that you may not be aware of. For one thing, if you start planting native wildflowers, you'll be doing a lot to protect your yard from erosion, thanks to their deep root system. Wildflowers will also attract local wildlife. These plants also help enrich your soil and, as we mentioned above, they're a key resource for pollinators. Wildflowers are also extremely low maintenance since they take care of themselves when cultivated in their native climate.
IDEA 5 – Native Plants Will Limit Water Runoff
No crop is worse at stopping runoff than trimmed turf grass. For the most part, the grass in your lawn has roots only as deep as the blades themselves. That means that lawn grass has virtually no space to absorb extra water. What it can't absorb will simply seep into the ground or wash over top of it. Either way, that can mean trouble for you. If your lawn gets too soggy, it can slide away. If it can't take any more water, that water rushes away and contributes to flash flood situations and spreads any fertilizer or other chemicals you've applied to it.
If you develop a yard filled with native plants, you'll have a larger variety of root systems that are more capable of protecting your property and containing the water that falls on it. You'll also be using plants that are appropriate for your soil type, meaning the roots will have the best branching activity for that soil. Essentially, native plants have a better grip on the soil than turf grass.
IDEA 6 – Native Plants Are Drought Champions
Going hand-in-hand with limiting water runoff, plants native to your area are going to be best adapted to resist droughts. Unlike grass, their root system is likely deeper allowing the native plant to tap into moisture stored deep in the ground. At the same time, native plants are naturally adapted to surviving the extremes of their native environment, and that includes the regular drought cycle that your area may face. Even if droughts are unheard of in your area, simply understanding that native plants are built for your environment is important.
There's a reason why some traditional garden center plants require daily watering – it's because they simply aren't meant to survive in your area.
IDEA 7 – You Don't Have to Love Every Native Plant
Lastly, and perhaps most importantly, don't feel bad for dismissing certain native plants because you don't like their looks. Chances are there are dozens of native plant options in your area, so don't settle for something that leaves you cold.
Further, know that your native plants will need some maintenance, and that maintenance effort can be used to beautify your yard. Pruning, trimming and judicious training of these growths can make your plants look great – so great that you won't even miss that neatly trimmed lawn!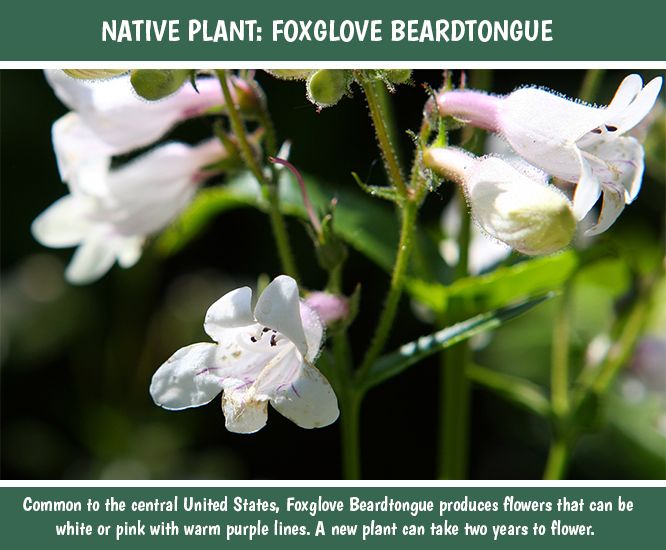 Make the Most Out of Your Yard
Looking for more ideas on developing your lawn the way you want it? Join Safer® Brand on Facebook where we regularly offer planting tips and insect control ideas. Our OMRI Listed® products help you protect your outdoor space in the methods you prefer. If you're interested in pest control products compliant with organic production, subscribe to the Safer® Brand E-Newsletter which also offers you helpful articles for your lawn, garden and household.