Organic lawn care: The Powerful Science of Organics
Studies show that chemical-free lawn care is good for the grass, better for you and your family, and best for the environment.
The approach to organic lawn care is simple and common sense: Work with rather than against nature, and the grass will be thick, green, and problem-free. But that's not just a belief or wishful thinking: Research shows that organic care yields a thicker, healthier lawn than chemical treatments. Scientists also continue to document the dangers—for people, pets, and wildlife—of using toxic chemicals to feed grass and control weeds and pests. Check out these findings and remember them when choosing products for your lawn.
Head To Head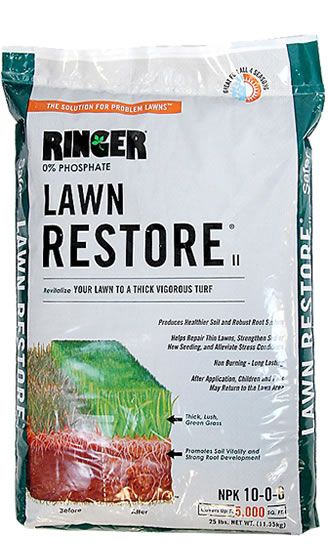 Research says: Organic fertilizer produces greener grass than a best-selling brand of synthetic.
The study: Scientists at the University of Wisconsin–Madison's O.J. Noer Turfgrass Research and Education Facility compared side-by-side plots of lawn grass fed synthetic fertilizers or an organic lawn care regimen. Their report stated that the plots treated with an organic lawn care product had "similar turf quality" and "significantly greater turfgrass color" than those treated with the well-known brand of synthetic.
To do: Spread Ringer® Lawn Restore on your lawn in spring and fall.
Corn Fed
Research says: The slow-release nitrogen in corn gluten meal, a natural by-product of food processing, yielded a thicker and greener lawn later in the season than synthetic fertilizer did.
The study: At Iowa State University, researchers treated comparison plots of grass with corn gluten meal and urea, a common synthetic fertilizer, and evaluated the grass for 13 weeks. The nitrogen in corn gluten meal was slower to break down and become available to the grass than the synthetic fertilizer, but the corn gluten plot earned a better quality rating in the 11th and 12th weeks of the study.
To do: Include Concern® Weed Prevention Plus (a corn gluten meal product) in your lawn feeding plan.
Compost Power
Research says: Soil treated with compost absorbed more water and produced thicker grass.
The study: Researchers at Penn State's Center for Turfgrass Science studied the effects of spreading "spent mushroom substrate," the compost leftover from mushroom production, on top of grass over three years. They found that the compost applications "tended to have greater turf cover…increased soil water retention and decreased surface hardness," compared with control lawns using conventional practices of aeration and fertilization.
To do: Start a compost pile with kitchen scraps, garden waste, and Ringer Compost Plus and spread a half-inch compost on your lawn each fall.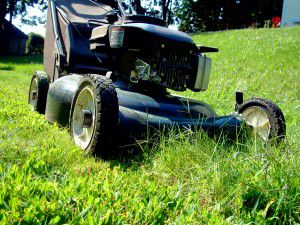 Clippings Count
Research says: Clippings left on the lawn after mowing enhance the grass's vigor and nutrition.
The study: A study by scientists from Utah State University and the University of Connecticut found that recycling clippings to the lawn increased the volume of grass grown by 221% and the amount of nitrogen it took up by 205%.
To do: Let the clippings drop on the lawn rather than bagging them. Talk about a simple organic lawn care method!
Weed Blocker
Research says: After three years of use, all-natural corn gluten meal reduces weeds in lawns by 90%.
The study: Iowa State University research documented a 50 to 60% reduction in common lawn weeds, including crabgrass, dandelion, and more, after applications of corn gluten meal. The test plots had 80 to 85% fewer weeds after the second year, and 90% fewer in the third.
To do: Apply Concern Weed Prevention Plus in early to mid-spring and again in late summer to continually reduce the weeds in your lawn.
Herbicide Danger
Research says: Roundup, a widely used lawn herbicide, may pose risks to human health.
The study: In 2005, scientists in France published the results of their study on the effects of glyphosate, the active ingredient in Roundup. They found that glyphosate is toxic to human placental cells, and at lower concentrations disrupted the functioning of a key enzyme (aromatase) involved in the production of estrogen.
To do: Pass on the toxic chemical herbicides and use Safer® Brand Fast Acting Weed and Grass Killer for your lawn care effort.
Pesticides and ADHD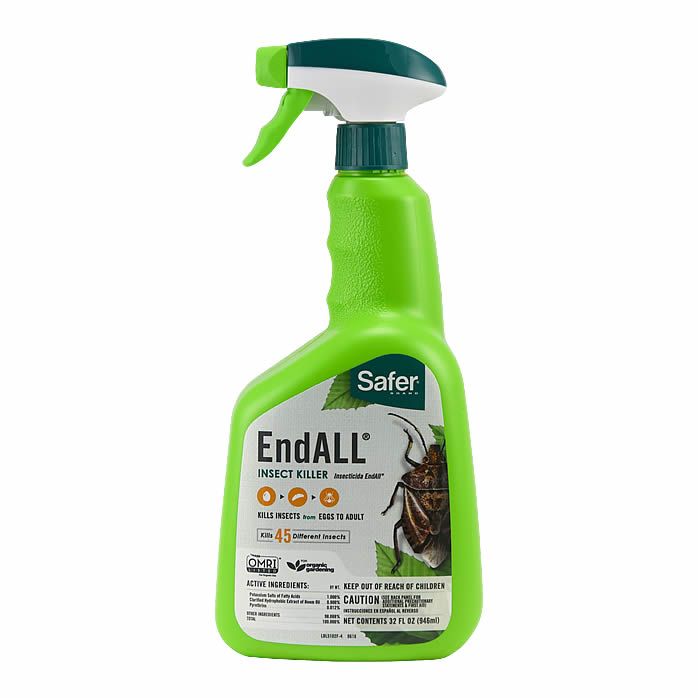 Research says: Exposure to even low concentrations of common lawn pesticides may be affecting children's neural systems and could contribute to ADHD behaviors.
The study: Scientists from the University of Montreal and Harvard University evaluated data from 1,139 children from the general U.S. population, measuring the pesticide levels in their urine. Children with the highest concentrations of organophosphate (OP) pesticides had the highest incidence of ADHD symptoms and diagnosis.
To do: Avoid dangerous pesticides and treat pest infestations with OMRI Listed® controls, such as Safer® Brand End ALL.
Lawn Care … and Beyond!
Many homeowners have their own particular reason for striving for an organic lifestyle, and we'd love to hear your reasons when you visit Safer® Brand on Facebook. You don't have to tell us specifically about your desire to utilize organic lawn care methods, we want to understand your personal reasons for pushing toward an organic lifestyle in general!
To further help you on your journey, consider subscribing to the Safer® Brand E-Newsletter, which often includes how-to articles and links to our OMRI Listed® products that will help you in efforts.