Safer® Brand Scholarship Winner November 2016: Wendy Lagerquist
Safer® Brand is pleased to announce the selection of the July 2016 winner of our twice-a-year scholarship contest. This period's winner is Wendy Lagerquist, who is attending Evergreen State College in Washington state.
Our contest asks college and university students to write an essay answering one of five questions about green living and organic gardening. We offer this scholarship because we want to make the world a better place. Safer® Brand also knows the value of continued education and these scholarships are a way to help students succeed. We realize that the future of this world is in your hands and want to do anything we can to assist.
We asked Wendy to include a short bio after we informed her of her win. Here's what she had to say about herself:
About Wendy Lagerquist
My name is Wendy and I have just started my master's degree courses in the Environmental Studies program at the Evergreen State College. I am interested in why the honey bees are in trouble and hope to write my thesis on Colony Collapse Disorder.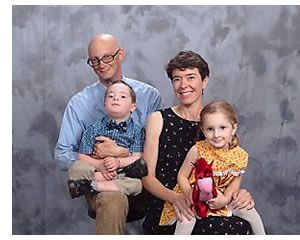 I have two young kids. The boy has Down Syndrome. He is a charismatic little boy who has a strong enthusiasm and zest for life. My young daughter is a beekeeper and helps me to render the beeswax and honey.
I love to scuba dive and have discovered one of the best places to dive in the world is here in the Puget Sound. I have seen some amazing things in the sound, including the Giant Pacific Octopus and Dall's Porpoises.
I am originally from Salt Lake City, Utah, and am now a resident of Olympia, Washington. I work in Geographic Information System (GIS) division of the wildlife program for the Washington State Department of Fish and Wildlife.
Here is Wendy's winning entry:
Advocacy
I was a child living in the Cottonwood Bottoms area of Salt Lake City, Utah. Our house was located on a flood plain surrounded by creeks, canals and irrigation ditches. Our family savored the music of toad song every night during the summer months. A resident toad who lived under a flat rock in our back yard would emerge every summer. I showed a neighbor boy who tried to take the toad home. My first advocacy campaign was to fight to get the toad back to his natural home under the rock. The neighbor boy reluctantly returned the toad because the toad was "my toad" according the boy's mother. My first environmental advocacy experience, saving that toad, taught me about property rights in environmental conservation.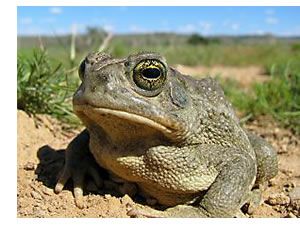 Sadly, the toad song at my childhood home disappeared by the time I was in high school. What happened to the toads? Was it the loss of habitat? Mosquito abatement? Water pollution? Global warming and subsequent climate change? The disappearance of the Cottonwood Bottom toads drove me into environmental advocacy.
Fortunately, I befriended Ted Wilson, then mayor of Salt Lake City and future director of the Utah Rivers Council. On our runner's club training runs, I shared my concern for the Cottonwood Bottom toads and he talked to me about his politics, campaigns, and the environmental organizations of the area. Through him, I learned of the Southern Utah Wilderness Alliance (SUWA), the Utah Rivers Council and the local chapter of the Sierra Club. The memory of the Cottonwood Bottom toad song inspired me to take action.
I worked with SUWA, the Sierra Club, the Utah Rivers Council, the recycling committee at the University of Utah, and Families Against Incinerator Risk (FAIR) at Salt Lake City, canvassing neighborhoods, signing members, filling petitions, phone banking and stuffing envelopes.
My advocacy did not end there. I volunteered as a river ranger for the Bureau of Land Management (BLM) in Price, Utah, the Nooksack Salmon Enhancement Association (NSEA) and served as a founding member of the Next Generation Energy Cooperative (NEXGEN), a project of A W.I.S.H. in Whatcom County, Washington.
In Olympia, Washington, I joined the earth team for The Natural Resource Conservation Service (NRCS). I later became involved with Alliance for Democracy, becoming a producer and director for a new television series, "Reclaiming Democracy" at Thurston Community Television (TCTV). I then served as vice president to the board of directors for TCTV for two terms.
Professional Background
I have a Bachelor of Science in Geology from the University of Utah and worked as a hydrologist for the United States Forest Service. During my work as a hydrologist, I became trained in GIS, participated in water rights meetings, managed fresh water ecosystems, learned about the bio fauna and flora for determination of at risk and degraded streams, determined water pollution from local abandoned mines and worked on the issue of flooding and effects of man-made flood control development around surface water systems. My job as a hydrologist fostered my interest in water pollution and toxicology in soils.
After moving to Olympia, I worked with the state of Washington's Department of Natural Resources (DNR) and the Department of Fish and Wildlife (DFW) doing GIS work for the DNR's aquatic resources department and the DFW's GIS team.
Interest in Environmental Science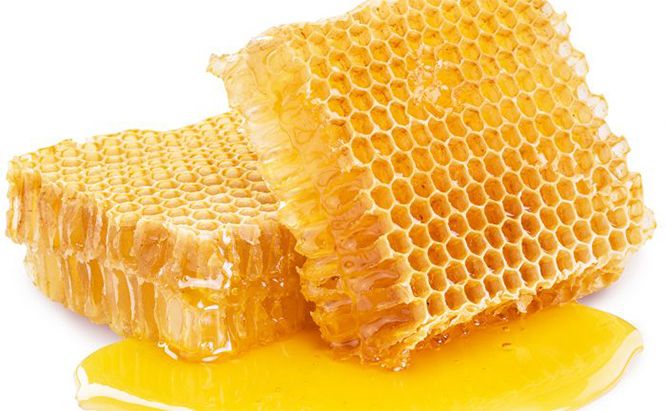 I am interested in toxicology. If Safer® Brand helps sponsor my work in Evergreen State College's MES program, I plan to focus on toxicology and how it relates to air and water, it will weave my diverse interests in environmental advocacy, natural science and GIS skills into a career path in ecological stewardship.
I am a hobby beekeeper and am active in the local beekeeping club. As a beekeeper, I have experienced the effects of Colony Collapse Disorder on my bees. I am also a scuba diver. I have seen the effects of anoxic currents on the wolf eel while diving in the Hood Canal.
My passion for the environment started with my dismay over the disappearance of the local toads in the Cottonwood area of Salt Lake City where I grew up. It is sustained by the struggles of creatures in the Puget Sound and the plight of the honey bees worldwide. A Masters of Environmental Science from Evergreen would tie my life experiences of science and activism together.
I am intrigued by Safer® Brand and its sponsorship of earth-friendly products. How does Safer® Brand products help protect the bees? As a bee keeper, perhaps my thesis will feature Safer® Brand products.
You Can Enter Our Next Scholarship Essay Contest
College and university students are urged to write an essay to enter our Summer 2017 contest as well. Entries are due by June 15, so get writing!
If you have any questions about the upcoming contest, connect with Safer® Brand on Facebook to ask.