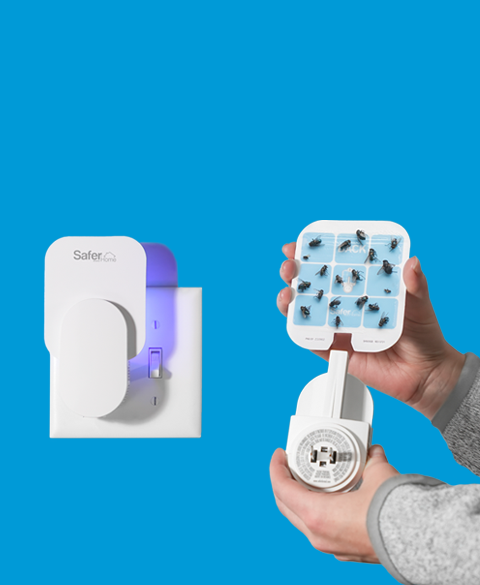 The Family Friendly
way to kill bugs.
24/7 indoor protection
No chemical insecticides*
Shop Now
Safer® Home
Indoor Fly Trap
Benefits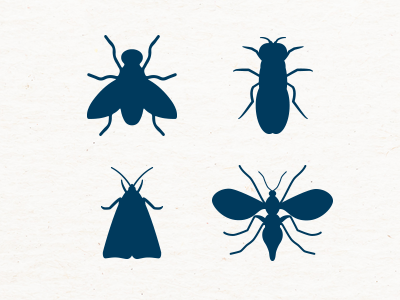 Traps flies, fruit flies, moths,
gnats & more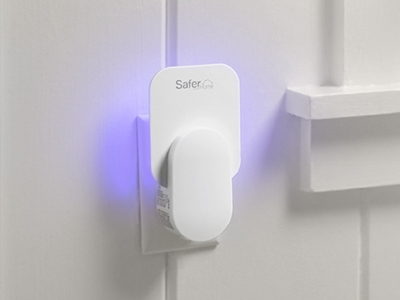 Naturally attracts insects
with UV LED light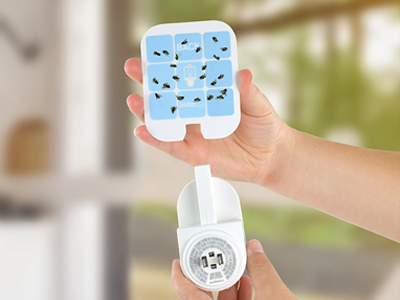 Proven results--4x more effective than the leading competitive fly light† †Internal lab testing, January 2022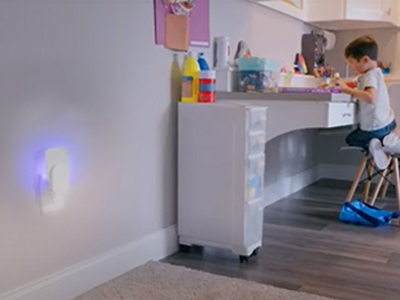 No chemical insecticides*
*does not contain
pesticide active ingredients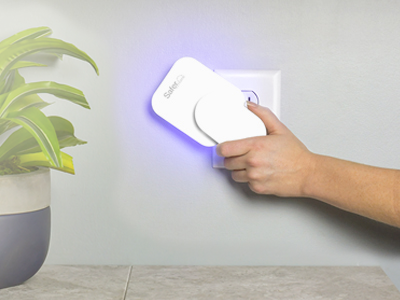 Rotates to fit any indoor outlet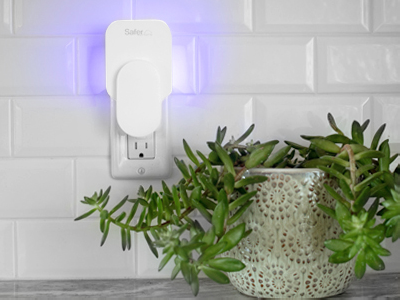 Discreet design fits in
with any décor
Easy to use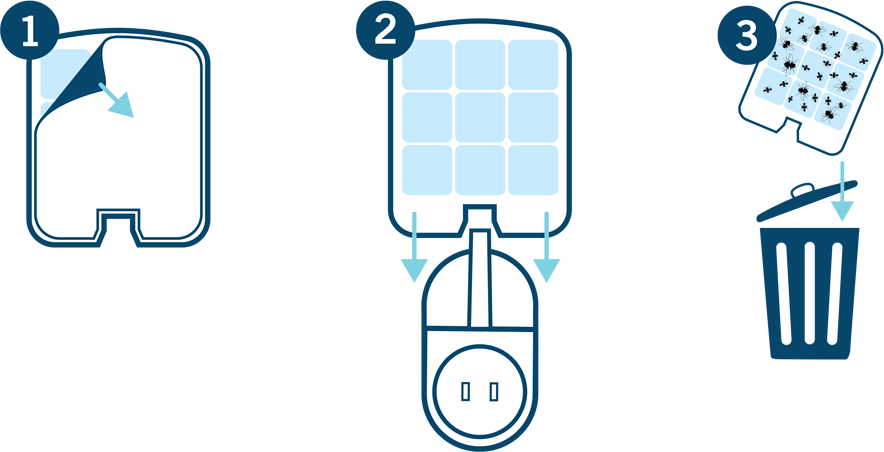 Simply remove adhesive liner & place glue card in trap
Top rated by customers
Definitely works!

So many bugs stuck to these! No more annoying fruit flies in the kitchen, bathroom or by my patio doors. Highly recommended!
Incredible!

This is the most outstanding product to control flies and [flying insects] like fruit flies and moths without the use of chemicals...
Read More »