Safer® Brand Clothes Moth Alert Traps - All Questions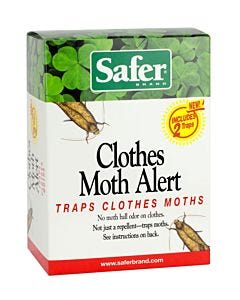 Safer® Brand Clothes Moth Alert Traps
I have purchased this product in the past, but could not get the savings rewards applied to my order. What should I do this time?
Question by: DANIEL MANCINI on Nov 10, 2021, 9:48 PM
The Rewards Points will automatically be applied to your order during check out. Please remember that you must be signed into your account to use them! Please give us a call at 855-767-4264 for additional assistance.
Answer by: Rachel Faust on Nov 11, 2021, 8:18 AM