Safer® Brand Makes Pest Control Training Safe and Easy for Educators
LITITZ, Pa., May 17, 2017 -- Safer® Brand, an industry leader in gardening supplies for organic growers, announced its new policy to provide an important tool for educators. Under the new policy, Safer® Brand will supply qualifying educators and industry professionals with samples of Safer® Brand product packaging at no cost.
The sample packaging is used by educators to develop a wider understanding of label instructions, warnings, and terminology among gardeners and retail consumers. In such educational settings, safety is vital, so the bottles and packaging provided in this program will be free of any pesticides. In fact, these "empties" will have never been filled with product.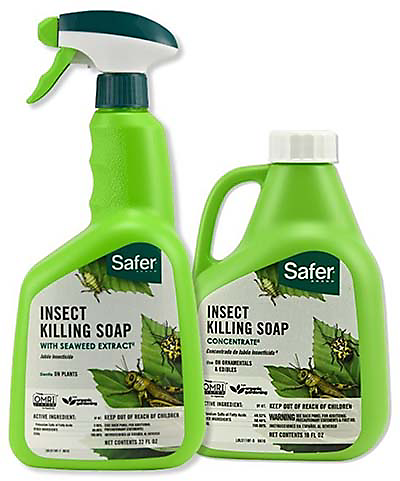 Safer® Brand's insecticidal soap pioneered alternative pesticides in the United States' consumer market (by being the first uniquely formulated insecticidal soap available to consumers) and remains one of the most popular gardening insecticides that is compliant for use in organic production. Empties of this product as well as the rest of Safer® Brand's product offering are available upon request.
Safer® Brand recently sent a shipment of empties to the educators at the University of California's Statewide Integrated Pest Management Program (UC IPM). "Our consumer audiences have more confidence in handling pesticide bottles when they are empty," explained Karey Windbiel-Rojas, the Associate Director for Urban and Community IPM at UC. "By having these empty canisters, we can give our California residents a real hands-on experience without worrying about accidental discharges or exposure."
In particular, Safer® Brand extends a nationwide invitation to all state and county extension offices, agriculture instructors and retail garden centers to take part in the program when educating the public on the safe use of pesticides in any setting.
Get Your Empties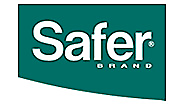 To obtain sample product packaging, visit SaferBrand.com, and note the product model numbers to be included in your education program. Then contact Safer® Brand's Will Klinedinst at wklinedinst@woodstream.com with your request.
Safer® Brand is a Lititz, Pennsylvania-based manufacturer specializing in solutions for gardening that are compliant for use in organic production. Most of our products are OMRI Listed®, which means they are compliant for use in organic gardening. Visit SaferBrand.com to explore our wide variety of pest control options.
Safer® Brand
717-626-2125 x497
wklinedinst@woodstream.com