About Safer® Brand and Our Philosophy

Safer® Brand: Over 30 Years of Gardening Excellence
We love the Earth and we love gardening. Above all else, we strive to be stewards of our environment.

Safer® Brand's Mission Is Simple:
To provide products for use in organic gardening at a price point that agrees with the tight budgets of the modern world.
The Safer® Brand Philosophy

Gardening Is Our Passion.
We love growing plants, both outdoors and indoors. And we're inspired by helping other gardeners succeed. Our goal is to make gardening fun and rewarding.
We've got a history.
For more than 30 years, gardeners have depended on Safer® Brand pest control products. Our products solve problems fast, yet they're safe to use around people and pets when used as directed. That's why they've been approved for certified organic farms and gardens by the Organic Materials Review Institute (the independent watchdog the USDA relies on).
We're Moving In.
You can count on Safer® Brand pest control products for indoor gardens, too. Indoor growers have been relying on Safer® Brand products to help them achieve the best and most bountiful harvests for quite some time. We strive to bring gardeners of all types the most-effective organic gardening solutions to keep their plants growing healthy and strong.
Results Matter Most.
Like you, we enjoy the process of gardening. We also understand that it's a lot more pleasurable when your plants grow strong and healthy and you get a bountiful harvest. So we've tested our products to make sure that they give you amazing results every time.
Easier Does It.
Raising a garden takes effort, for sure, but it doesn't have to be frustrating. We've gathered expert information that shares with you all the best practices, so you don't have to learn the hard way.
We Stand With Nature.
Our products are made with real ingredients, like oils from seeds and soap. Our products cater to everyone from master gardeners to urban gardening renegades to first-timers. Best of all, our products work in harmony with nature–not against it–so your crop hits its max potential and your harvest is as pure as can be.
The Resource You Can Trust.
Safer® Brand's sturdy foundation is built on our proven track record for helping gardeners succeed. Whether your garden is just a few pots with soil or an elaborate hydroponic system, we're here to support you, from planting your first seed to your best-ever harvest.
The Importance of Organic Gardening


There was once a time when you didn't need a power washer to clean your backyard vegetables.
Salad greens went straight into the bowl. Apples weren't sticky with harmful residues. Tomatoes were enjoyed straight off the vine.
People were more connected to their land and their food – and they worried less if their homegrown dinner was caked in chemical pesticides.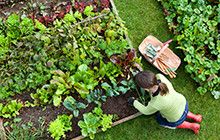 We Live Our Organic Philosophy
All of Safer® Brand's products stem from our belief that the health of our soil impacts the health of our food, our bodies, and the planet. We want to go back to the time when soil was safe.
Because it's no secret that chemical pesticides deplete the nutritional value of our soil and the microorganisms essential for the health of plants. When plants are fed a chemically – altered diet, the yield suffers and our health is compromised.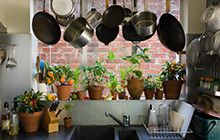 It's All About Creating Clean Soil, A Clean Home and a clean conscience
Our commitment to organic living doesn't stop with a healthy garden. Safer® Brand's line of pest control products for organic gardening eliminates harmful invaders in order to create an optimal environment for plants to thrive, season after season. Gardening eliminates harmful invaders in order to create an optimal environment for plants to thrive, season after season.
We see the beauty and bounty of going organic.
Organic gardening creates goodness. Gardens soak up the soil's rich nutrients without taking in harmful chemicals. Homes are free from toxic sprays and insecticides. Parents worry less about their family's wellbeing.
And, most delicious of all, that backyard-grown meal is packed with richer flavors, more nutrients, and a peace of mind.
The organic lifestyle. It's a beautiful thing.