Recommended Links
There are many sites committed to providing you with valuable info. These are the ones we especially recommend.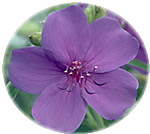 Recommended Links - Gardening
Professional and Amateur Gardening Sites
The highly popular network provides very good, detailed information on organic gardening. go»
If you need to know how and what to feed the birds or which shrubs and flowers to plant in order to attract birds, you've come to the right place. There are also yardlists and journals from backyard birders and links to other web sites of interest. go»
A wealth of information about organic gardening by the author Howard Garrett whose weekly radio program is broadcast throughout the country. Loads of information for beginning gardeners as well as those whose thumbs have been green for years! go»
This U.S. Department of Agriculture website page lists links to several recommended home gardening websites. go»
National Gardening Association
The National Gardening Association's website is filled with an enormous amount of valuable gardening information. go»
Cornell University. Home Gardening
This well-organized website provides excellent information in their gardening guides which include Flower Growing, Vegetable Growing, and Turf Guy Rules (lawn care). go»
This popular television gardening professional shares information, tips and suggestions regarding a variety of aspects of gardening. go»
Grow'Em Plant Propagation Database
This informative database describes the propagation of over 1000 plant species from seeds, cuttings, layerings, etc. Composting techniques and fertilizers, growth media and lighting are presented in detail, as are foliar feeding, planting bare-root specimens, floating row covers, grafting techniques, etc. go»
Home and Garden Information Center
This site is operated by The University of Maryland College of Agriculture & Natural Resources, University of Maryland Cooperative Extension. It contains articles, links, FAQ and more about all aspects of home gardens. go»
Home & Garden Education Center
This excellent site, created by the University of Connecticut's College of Agriculture and Natural Resource Cooperative Extension Service, contains a wealth of information to help the home gardener with gardening, food safety and nutrition, and many other aspects of the home garden. go»
Operated by North Carolina State University's Cooperative Extension program. This very detailed, but easy-to-navigate website has excellent information on home gardening including topics such as Flowers, Fruit, Home Propagation, Landscape and Vegetables. Clicking on each link leads you to a further subdivided list of articles relating to the main topic. go»
The WWW Virtual Library: Gardening Links
This contains links to all kinds of gardening sites, both here in the United States and around the world. Links to plant databases, gardening museums, societies and associations, as well as gardening tips and blogs fill this website. go»
This monthly online magazine is full of really neat information in a well-organized format. Topics include very helpful "How To" tutorials, gardening tips, pest control ideas, and much more. Professionals in the garden industry write and operate the site. go»
TomatoFest.com offers America's most comprehensive on-line selection of certified organic heirloom tomato seeds. More than 600 tomato varieties from around the world suitable for most growing regions. Featuring rare and hard-to-find varieties with photos and descriptions. go»
Children's Sites on Gardening
This website is operated by the National Gardening association. It contains classroom projects, parents' information, activities, stories, FAQ, and an online teachers' course. A very helpful site for parents, teachers and parents of home schoolers. go»
The University of Illinois Extension program offers a fun and informative website designed to be used with children. Information includes preparing the soil, planning the garden, planting vegetables, fruits and flowers, and harvesting the fruits and vegetables. A well-organized teacher's guide is full of detailed objectives and great lesson ideas and suggestions – something the busy teacher will appreciate! go»
Safer® Brand brings you a variety of effective garden care products that are gentler on the environment! Most of them proudly display the OMRI Listed® organic seal and comply for use in organic gardening!