Safer® Brand 16oz Caterpillar Killer II Concentrate OMRI Listed® for Organic Use - All Questions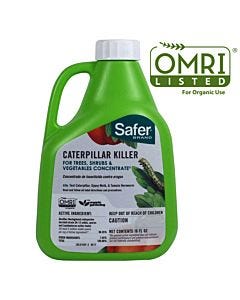 Safer® Brand 16oz Caterpillar Killer II Concentrate OMRI Listed® for Organic Use
what is the shelf life for Safer Caterpillar killer? is a date listed on the label?
Question by: D J Bilesky on May 8, 2023, 8:35 PM
This product will be effective for one year once opened or two years unopened. Please contact us directly for assistance in determining the date of manufacture.
Answer by: Susan (Admin) on May 9, 2023, 11:49 AM