Safer® Home Fruit Fly Trap
As low as
$5.29
Regular Price
$5.29
Safer® Home Fruit Fly Trap
7
4
5
1
Earn 200 rewards points on your purchase! Learn More
Fast-acting trap eliminates fruit fly infestations
Ready-to-use, non-staining lure attracts adult fruit flies
For fruit flies only (not designed to trap fungus gnats, drain flies, or whiteflies)
Built-in window allows for easy monitoring of lure levels
Contains no chemical insecticides
Attractive, apple-shaped trap blends in with décor
Most effective when placed near common fruit fly breeding sites
Lure supply lasts up to 45 days
Available in 1 or 2 pack options.
Best Used For





Safer® Home Fruit Fly Trap
Have you spotted fruit flies swarming around your kitchen or garbage can? With the Safer® Home Fruit Fly Trap you can eliminate these annoying household pests in no time. This fast-acting trap uses a liquid bait to lure adult fruit flies inside. Flies that enter the trap are unable to escape to continue breeding and multiplying. The ready-to-use bottle contains enough lure supply to last up to 45 days. Plus, the lure is non-staining, so you don't have to worry if you accidentally spill some.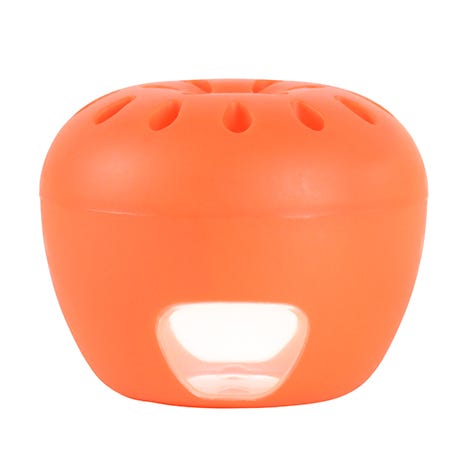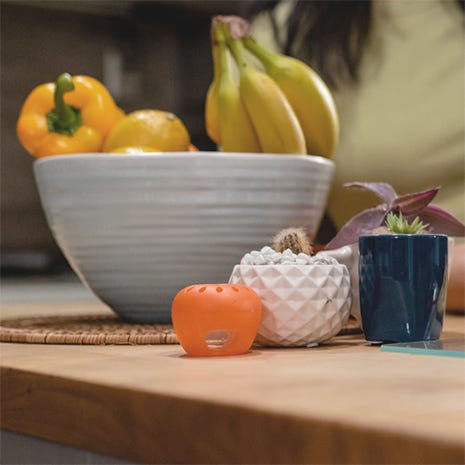 Attracts and Traps Fruit Flies
Fruit flies depend on moist organic debris. The Safer® Home Fruit Fly Trap lures adult fruit flies to the trap using a fast-acting liquid lure. Fruit flies that enter the trap through one of the many funnel-shaped holes are unable to escape or continue breeding. In a matter of days, you should notice a dramatic decrease in the number of fruit flies around your home.
Discreet Apple Design
Gone are the days of unsightly traps taking up space inside your home. This trap features an attractive apple-shaped design that will look at home in any kitchen. It also blends in with the fruit these pests love. For your convenience, the trap also has a built-in window, allowing you to keep an eye on catches and lure levels.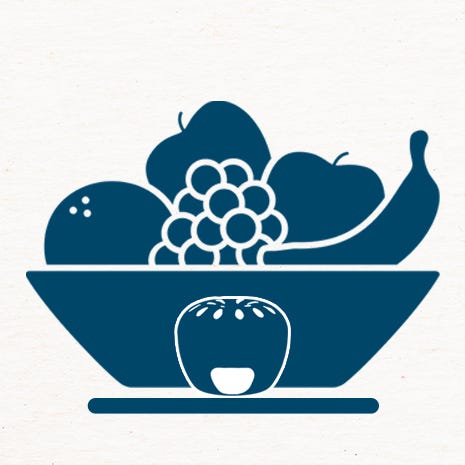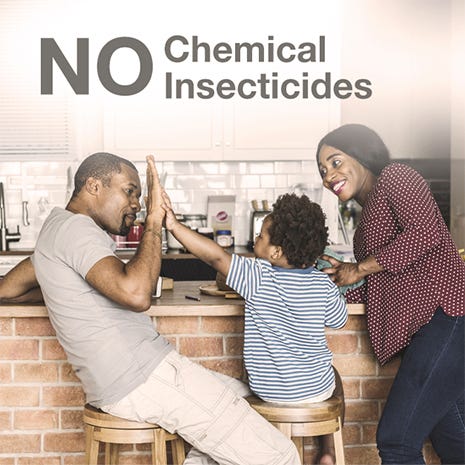 No Chemical Insecticides
The key to eliminating fruit flies is locating their breeding areas. You'll often spot fruit flies swarming around kitchen fruit bowls and garbage cans. These traps contain no chemical insecticides and are the ideal choice for homes with children and pets. You can place traps on kitchen counters and sinks, near unrefrigerated fruits and vegetables, and other locations where fruit is stored.
Easy to Use
Getting rid of fruit flies in your home has never been easier! Just follow these four simple steps.
Place the trap upright on a solid surface and remove the cap from the lure bottle.
Insert the tip of the lure bottle into the center hole of the trap. Empty the bottle into the trap.
Place the trap in an area where you've seen fruit flies in a spot where it won't be disturbed or tipped.
Discard the trap after 45 days of use.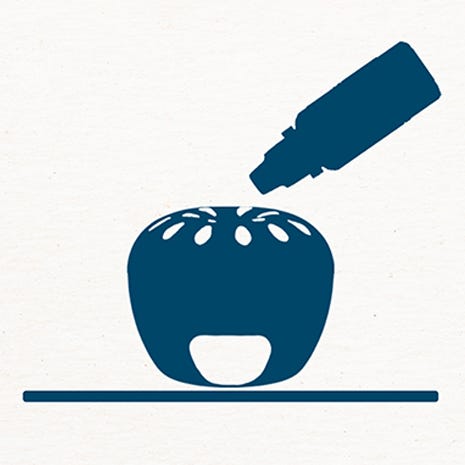 Safer® Home Fruit Fly Trap Product Details
Do you want to know more helpful details about the Safer® Home Fruit Fly Trap? Take a closer look at the in-depth specifications for this product.
Safer® Home Fruit Fly Trap
Model Number
SH500SR
Includes
1 fruit fly trap and 1 bottle of lure
Eliminates
Fruit flies
Where to Use
Around fruit fly breeding sites, including near fruit bowls, trash cans and garbage storage areas, on kitchen counters and sinks, near dishwashers, and other locations where fruit is stored
Safer® Home Fruit Fly Trap
Model Number
CSH500
Available Sizes
1 pack or 2 pack. 1 pack includes 1 fruit fly trap and 1 bottle of lure
Eliminates
Fruit flies
Where to Use
Around breeding sites:

Fruit bowls
Trash cans and garbage storage areas
Kitchen counters
Sinks
Dishwashers
Other locations where fruit is stored

Features

Fast-acting trap eliminates fruit fly infestations
Ready-to-use, non-staining lure attracts adult fruit flies
Built-in window allows for easy monitoring of lure levels
Contains no chemical insecticides
Attractive, apple-shaped trap blends in with décor
Most effective when placed near common fruit fly breeding sites
Lure supply lasts up to 45 days
Customer Reviews
71%
of customers
recommend this product