Farming 101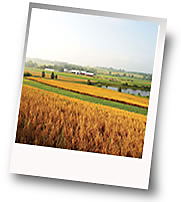 Here at Safer® Brand we know how important farming is to our health and the environment. That's why we've been faithful in manufacturing OMRI Listed® pest and disease control products that have been deemed compliant for use in organic production for over 25 years.
Safer® Brand is also proud to announce its partnership with the Rodale Institute and its scientists. Through our partnership with the Rodale Institute, Safer® Brand can continue to develop new and innovative products, and share the wealth of knowledge we've learned to help educate people of the benefits of practices that are compliant in organic production.

Find the best pest defenses for your farm without sacrificing organic certification. We provide solutions for sustainable crop production.
Learn more about Pest Control »

In organic production, nurturing and understanding the soil is the most important piece.