Safer® Brand Insect Killing Soap Concentrate
As low as
$14.79
Regular Price
$0.00
Safer® Brand Insect Killing Soap Concentrate
14
4.7
5
1
Earn 0 rewards points on your purchase! Learn More
16 fl oz concentrate- makes up to 6 gal
Contains potassium salts of fatty acids (49.52%)
Targets and kills aphids, earwigs, grasshoppers, harlequin bugs, leafhoppers, mealy bugs, mites, plant bugs, psyllids, sawfly larvae, soft scales, spider mites, and whiteflies
Can be used up until the day of harvest
OMRI Listed® and compliant for use in organic gardening
Will not persist in the environment
1 bottle or 3 bottles
Safer® Brand Insect Killing Soap Concentrate - How it Works
Safer® Brand Insect Killing Soap Concentrate eliminates insect pests so your garden plants can grow healthy and strong. This special formulation of insecticidal soap and seaweed extract kills soft-bodied insects while remaining gentle enough to spray directly on your plants. Safer® Brand Insect Killing Soap has no unpleasant odor, so you can still enjoy the natural aromas of your garden.
Most importantly, this OMRI Listed® insect killer is compliant for use in organic gardening so you can stay true to your plans for growing your fruits, vegetables and flowers.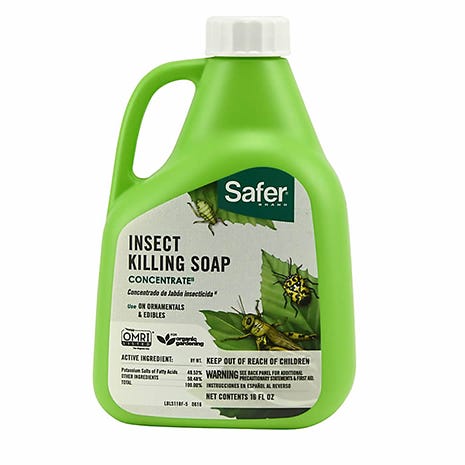 Best Used For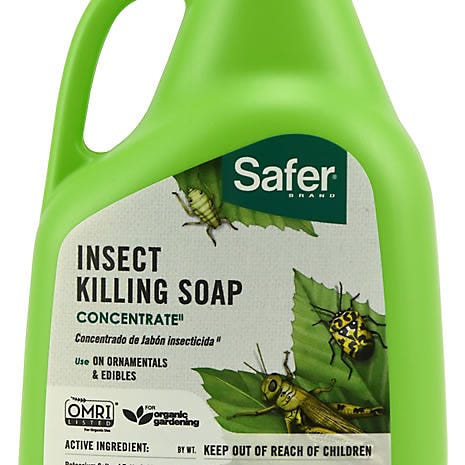 Kills Destructive Insects on Contact
Safer® Brand Insect Killing Soap uses potassium salts of fatty acids to kill soft-bodied insect pests on contact. Potassium salts of fatty acids work by weakening and breaking down the protective outer shell of the insect, ultimately triggering dehydration and death.
Potassium salts of fatty acids are derived from the natural acids found in animal fats and plant oils. Simply spray your plants at the first sign of insect damage, and apply every 5- 7 days as long as insects are present.
Target These Unwanted Insects
Safer® Brand Insect Killing Soap Concentrate controls:
Aphids
Mealybugs
Earwigs
Whiteflies
Grasshoppers
Harlequin Bugs
Leafhoppers
Mites
Plant bugs
Psyllids
Sawfly Larvae
Soft Scales
Spider Mites
Squash Bugs
Blossom Thrips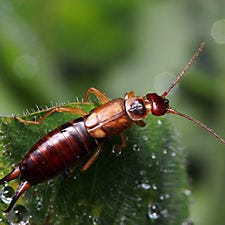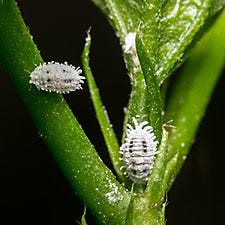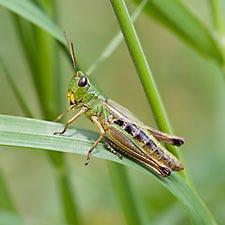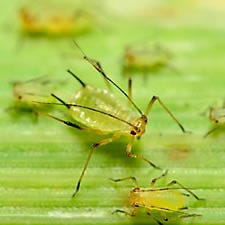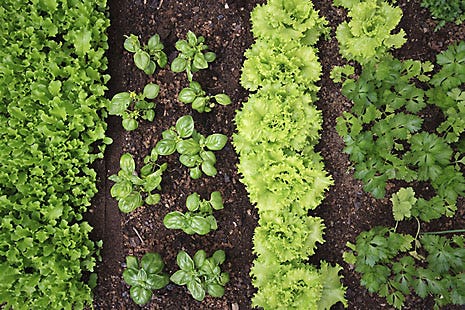 For Use on a Variety of Plants
Insect Killing Soap is gentle enough to use directly on your plants to keep them pest-free. Potassium salts of fatty acids targets the soft-bodied insects attacking your vegetation, giving your plants the opportunity to thrive.
Mix this concentrate and use Safer® Brand Insect Killing Soap on flowers, fruits, vegetable, houseplants, trees, shrubs and ornamentals. When mixed appropriately, it is gentle enough to be used up until the day of harvest and the solution will not persist in the environment after application.
How to Use Insect Killing Soap
It's important to thoroughly drench all plant surfaces (including and the bottom of the leaves). Continue to spray the solution to the point that it begins to drip off the plant.
As a general rule, much like watering, do not use this product when the sun is at its highest point in the sky or when temperatures exceed 90 degrees F. Application during these times could cause wilting or browning of the leaves. Since Safer® Brand Insect Killing Soap is a contact killer, multiple applications may be needed for full control.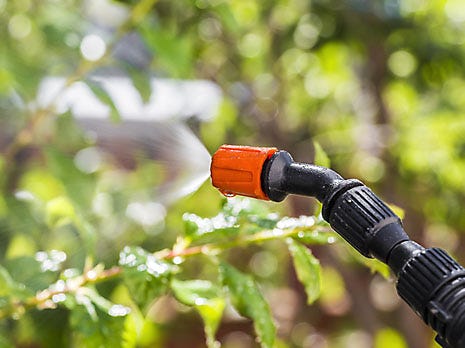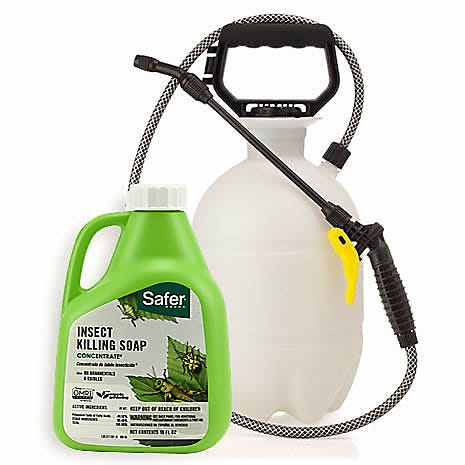 An Economical, Easy-to-Mix Solution
This 16oz bottle contains a concentrated insecticidal soap solution that creates over 48 times that amount in usable insect-killing spray. Simply mix a small amount of concentrate with water as directed until you have the desired amount of insecticidal soap.
Store any unmixed concentrate in a cool place for later use. One 16oz bottle of concentrate makes up to 6 gallons of solution, which is the equivalent to 24 bottles of our ready-to-use spray! This entire bottle will cover up to 1,600 square feet of plantings.
Compliant for Use in Organic Gardening
Organic gardening can be a rewarding hobby that offers economic and health benefits. An organic gardening regimen can save you money by creating sustainable gardens that feed the soil in which the gardens grow. This produces greater yields and reduces the need for you to apply fertilizers and pest controls. Increased organic matter in your soil also reduces erosion and conserves water. Growers say the fruits and vegetables produced in organic gardens are often more flavorful and nutrient-dense.
Safer® Brand Insect Killing Soap Concentrate has been third-party reviewed for use in organic gardening by the Organic Materials Review Institute to carry the OMRI Listed® seal, which means it has been deemed compliant for use in organic gardening by the USDA's National Organic Program.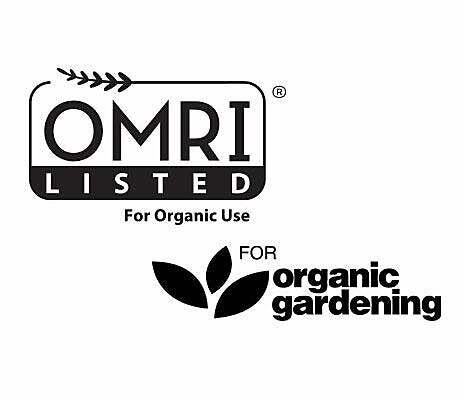 "I was over run by spider mites, this product stopped them in their tracks. I would recommend this product highly." (Review from Lessbuggynow)
Safer® Brand Insect Killing Soap Concentrate - 3-Pack
Do you want to know more helpful details about Insect Killing Soap? Take a closer look at the in-depth specifications for this product.
Safer® Brand Insect Killing Soap Concentrate
Model #
C5118-6
Size
16 fl oz
Available Sizes
1 pack, 3 pack
Makes
Up to 6 gallons of solution per bottle
Active Ingredients
Potassium Salts of Fatty Acids 49.52%
Eliminates
Aphids, earwigs, grasshoppers, mealybugs, mites and more...
For Use On
Flowers, fruits, vegetables, trees, shrubs, ornamentals and houseplants
Safer® Brand Insect Killing Soap Concentrate
Model #
C5118-6
Available Sizes
1 bottle or 3 bottles
Size
16 fl oz
Active Ingredients
Potassium Salts of Fatty Acids 49.52%
Eliminates

Adelfidaes (Crawler stage)
Earwigs
Grasshoppers
Harlequin bugs
Leafhoppers
Mealybugs (including root mealybugs)
Mites
Plant bugs
Psyllids
Sawfly larvae
Soft scales
Spider mites
Springtails
Squash bugs
Tent caterpillars
Blossom thrips
Whiteflies

For Use On (Consult individual instructions before application)

Flowers (including African violets, roses)
Fruits
Houseplants (including succulents)
Ornamentals
Shrubs
Trees
Vegetables

Usage Notes

OMRI Listed® and compliant for use in organic production
Before use, shake well
Apply with hand sprayer or power sprayer
Consult instructions before application
Can be used up to the day of harvest

Storage & Disposal

Do not contaminate water, feed or foodstuffs by storage and disposal.

PESTICIDE STORAGE:

Store only in original container in a cool, dry area inaccessible to children and pets. Do not store full or partial containers in direct sunlight. Keep container tightly sealed when not in use.

PESTICIDE DISPOSAL AND CONTAINER HANDLING:

If Empty: Non-refillable container. Do not reuse or refill this container. Place in trash or offer for recycling if available.
If Partily Filled: Call your local solid waste agency for disposal instructions. Never place unused product down any indoor or outdoor drain.
Customer Reviews
7%
of customers
recommend this product
How long will mixed insect killing soap last in sprayer if kept in appropriate location? Thank you and I have used this product successfully for 20 years.
Question by: Wayne on May 8, 2023, 12:30 PM
We do not recommend storing this product after it has been mixed. For best results it should be used when freshly mixed.
Answer by: Susan (Admin) on May 9, 2023, 11:37 AM