Safer® Brand Lawn Restore Hose-End Spray - 32 oz
Earn 480 rewards points on your purchase! Learn More
Lawns start to green up within 3 to 5 days
Non-burning, long-lasting formula promotes strong root systems for a thicker, healthier lawn
Helps plants withstand heat, cold, & drought stresses
Use on lawns, annual flowers, perennial deciduous & evergreen plants
Safe for children and pets when used as directed
Covers up to 2,500 sq ft
Cannot Ship to:
AK, CA, MD, MI, NE, NY, OR, WA, WY, PR
Best Used For



Safer® Brand Lawn Restore Hose-End Spray – 32 oz
Safer® Brand Lawn Restore® Hose-End Spray works quickly to help you create a revitalized lawn you'll love. The 32 oz hose-end spray bottle covers up to 2,500 sq ft and contains all the nutrients your lawn needs to revitalize to a thick turf with just one product. The NPK ratio of nutrients provides your lawn and soil with the nutrients it needs to promote soil vitality and healthy growth, build strong root systems, repair thinning lawns, and alleviate stress conditions throughout the year. When used as directed, Lawn Restore® Fertilizer is safe for children and pets immediately after application.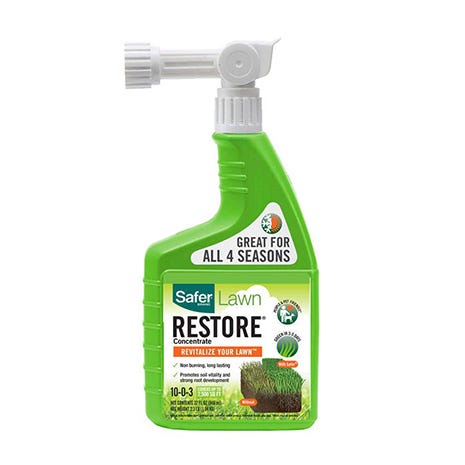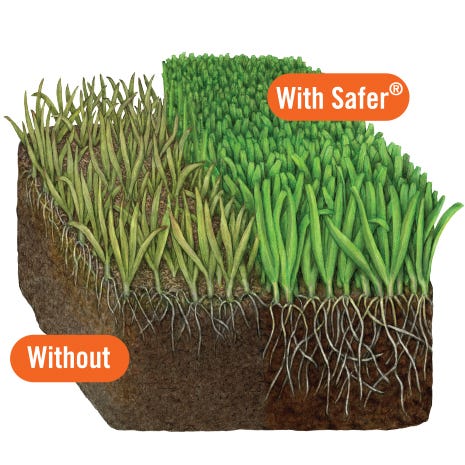 It's All In The Formula
With an NPK analysis of 10-0-3, you know you're giving your lawn the macronutrients it needs. The key to a great fertilizer is balance so the nutrients can be released proportionately over time. It is a non-phosphate fertilizer containing water-soluble nitrogen, potash, and manganese, which are all needed for plant growth. Safer® Brand Lawn Restore® Fertilizer has no phosphorus because the last thing you want is to promote flower growth on your beautiful lawn! The high nitrogen content encourages fast, sustainable growth and lush color, so you'll see noticeable greening within 3 to 5 days. The potassium in this fertilizer promotes strong root systems to keep your lawn healthy for longer.
Year Around Long-Lasting Coverage
No matter the season, Safer® Brand Lawn Restore® Hose-End Fertilizer can give your lawn the boost it needs to green up, get healthier, and develop strong roots. Plants need different levels of nourishment throughout their different life cycles. Grass stays in its vegetative state throughout its entire lifecycle, so it is easy to keep up with its needs. Whether its spring, summer, fall, or winter, this fertilizer will help you create the lawn of your dreams.
Safer® Brand Lawn Restore is made from ingredients that will not burn your lawn or deprive the soil of nutrients. Regardless of the stressful environmental events or the season, this fertilizer will stand up to the challenge. This product is great for use year-round and can withstand stressful conditions including heat, cold, and drought due to its ability to strengthen sod, new seeding, and root systems.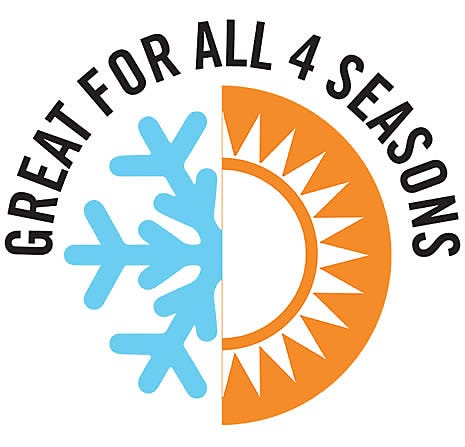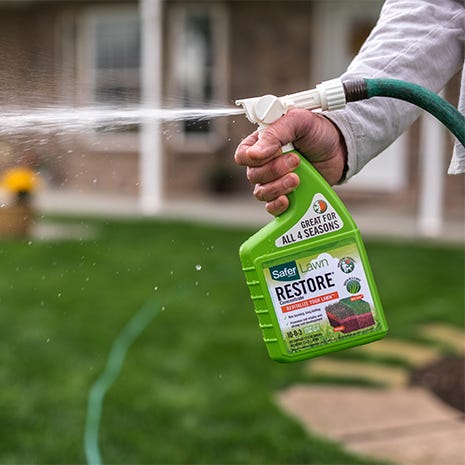 How To Use Lawn Restore®
Safer® Brand Lawn Restore® Hose-End Spray is designed for use on lawns, annual flowers, perennials, deciduous and evergreen plants. To use, attach your garden hose to the bottle of Lawn Restore. Turn on the water and open the bottle valve to begin spraying. Apply to growing turf every 2-4 weeks or as visibly needed and apply to landscape plants every 3-4 weeks.
Safer® Brand Lawn Restore®Hose-End Spray – 32 oz Product Details
Do you want to know more helpful details about Safer® Lawn Restore® Hose-End Spray? Take a closer look at the in-depth specifications for this product.
Safer® Brand Lawn Restore Hose-End Spray – 32 oz
Model #
9334HE
Size
32 oz
Coverage
2,500 sq ft
Ingredient Specifications

10% Nitrogen
0% Phosphorus
3% Potassium

Longevity
Lasts up to 4 weeks per application
Presentation
Hose-end spray
Safer® Brand Lawn Restore Hose-End Spray – 32 oz
Model Number
9334HE
Covers
Up to 2,500 sq ft
For Use On
lawns, annual flowers, perennial deciduous and evergreen plants
Features
Non-burning, long-lasting formula promotes strong root systems for a thicker, healthier lawn