It's the question on everyone's minds this holiday season: Should I cut down a real Christmas tree or buy a fake one?
Freshly-cut evergreen trees are beautiful and make your home smell amazing, getting you in the Christmas spirit. But when you bring home a living tree you are also inviting thousands of little insects that are hibernating inside the tree. To prepare for these insects, pre-treat your tree before bringing it into your home with:
Diatomaceous Earth - An insecticidal powder that uses no synthetic chemicals and leaves no scent or odors. Simply dust your tree while it's still outside and shake off excess before bringing it inside.
Neem Oil Spray - Apply this OMRI Listed® spray to target insects at every growth stage. Use it before trimming your tree or as soon as you spot any pests.
Remember, when slumbering insects enter your festive, warm home, they will wake up thinking it's spring. Check out our infographic below about the most common insects in Christmas trees and how to make sure they don't crash your holiday party by taking preventative steps to de-bug your tree.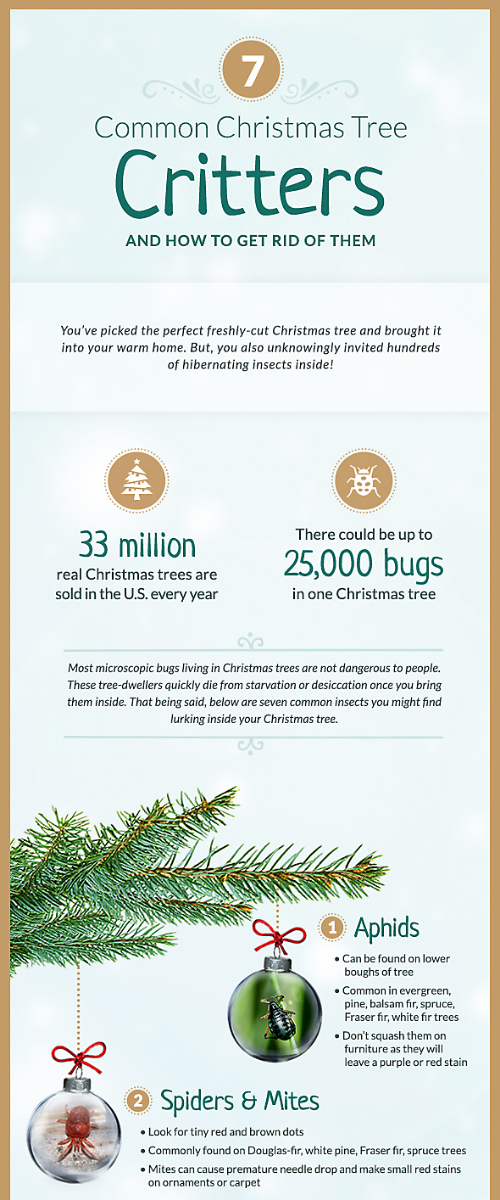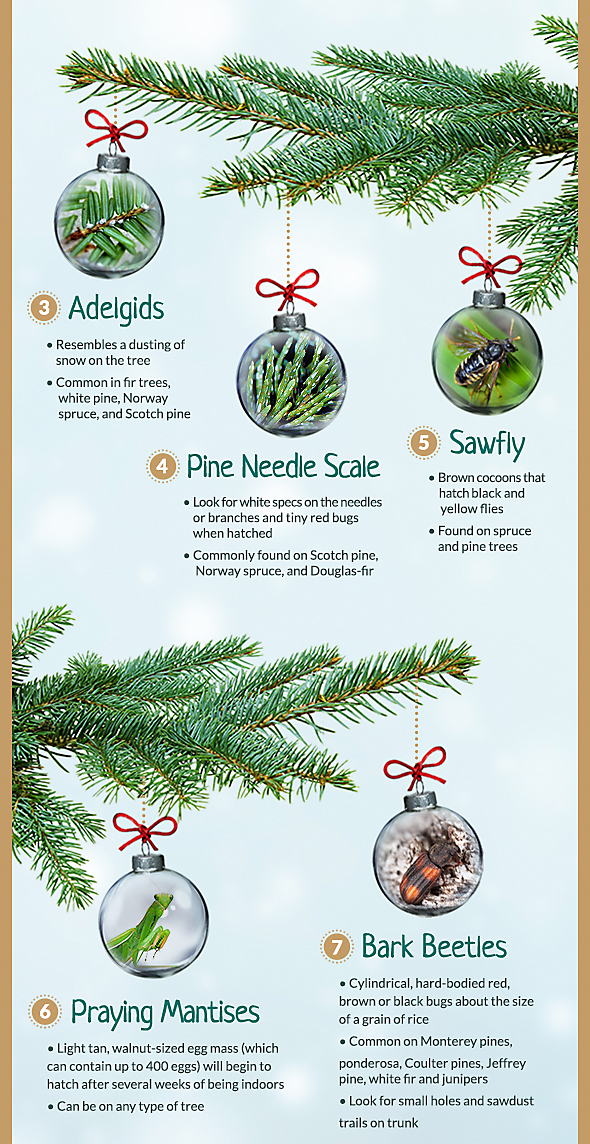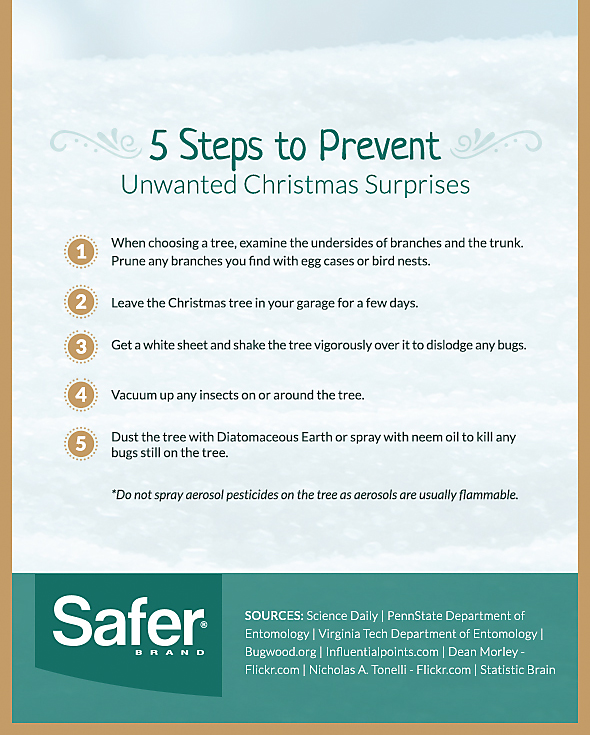 This work is licensed under a Creative Commons Attribution-NoDerivs 3.0 United States License.
If you like our infographic, feel free to share it on your site as long as you include
a link back to this post to credit Safer® Brand as the original creator of the graphic.
Should You Worry About Christmas Tree Bugs?
Don't panic! The types of bugs inhabiting your jolly Christmas tree are mostly harmless and won't destroy your home (though, don't squash the bugs as it may leave marks on furniture and walls).
Most Christmas tree insects don't live off the tree, only in it. Your home's environment isn't suitable to them so they will dry out and die before ever venturing out.
Most Christmas trees aren't brimming with bugs. Occasionally, you'll hear a Christmas horror story about praying mantis eggs that hatched inside or thousands of tiny black aphids invading a home.
Associate professor Bjarte Jordal, an expert on insects at the University Museum of Bergen, recommends to "get a locally grown hardwood tree, as this is most likely to have a limited fauna. But you should by no means clean or flush the tree free of bugs, as this will damage the tree. Anyway, there is nothing to fear. You need to take into consideration that there are plenty of insects and bugs in potted plants that are regular features in most households."
Most Christmas tree farms take precautions on making sure their trees have a minimal amount of pests. Some spray pesticides on the trees, put them through a mechanical shaker and then spray the trees down to get rid of any bugs that might have been living on it.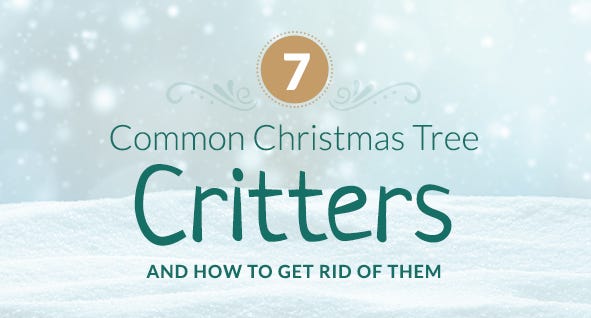 What Bugs Live in a Real Christmas Tree?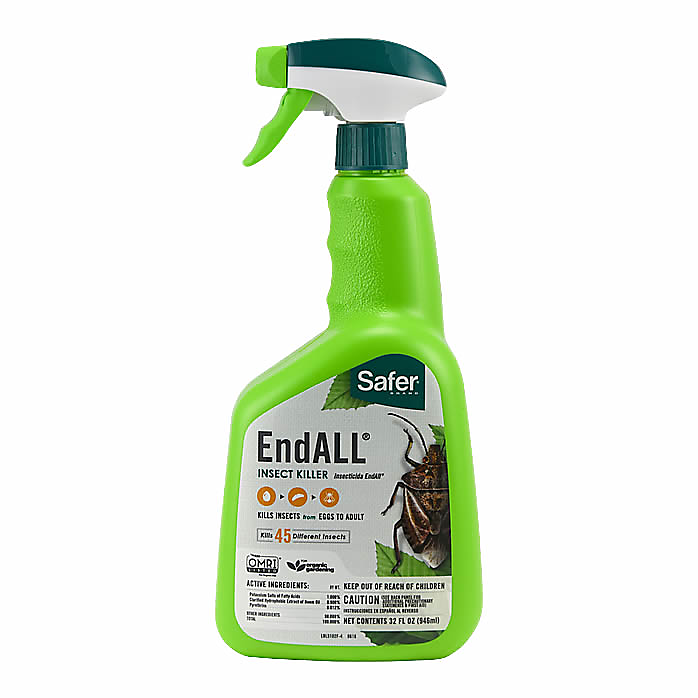 The types of bugs living in your Christmas tree will differ depending on the type of tree and location. The major insects include: adelgids, aphids, bark beetles, mites, praying mantises, psocids, scale insects, spiders, moths, sawflies, weevils, bark lice and webworms.
How to Get Rid of Insects on Your Christmas Tree?
The best way to avoid Christmas tree critters from ruining your holiday is to take these preventative actions.
Inspect the tree branches and trunk for any signs of eggs or bugs. Norwegian pines are know for having the most bugs.
Give the tree a good shake before bringing inside.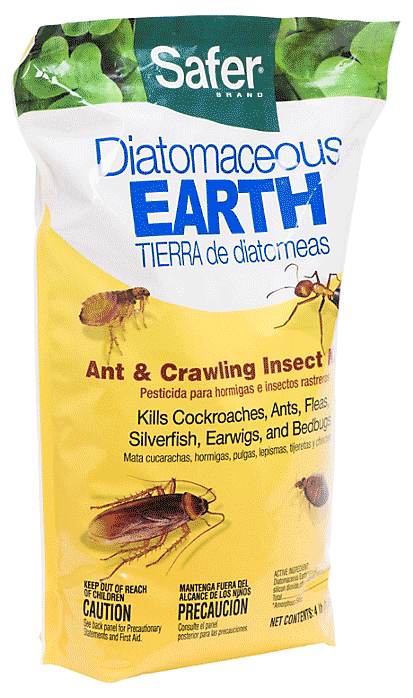 Let the tree sit in your garage for at least 24 hours before decorating. This will allow you to see if there are any other bugs venturing out from the tree and to help the tree settle. During this time, spray with Safer® Brand's End All® neem oil to kill Christmas tree bugs in any stages from eggs to adults.
If you notice a large number of bugs, take the tree back to the Christmas tree shop to trade it in for a new one (most shops will exchange if your tree is particularly buggy).
Living Christmas trees are important to holiday traditions. Don't let a few bugs scare you into not enjoying a freshly-cut evergreen.
If you end up having an infestation on your hands, Safer® Brand is here to help. Use Safer® Brand's Diatomaceous Earth, which kills most crawling insects within 48 hours of the bug ingesting it.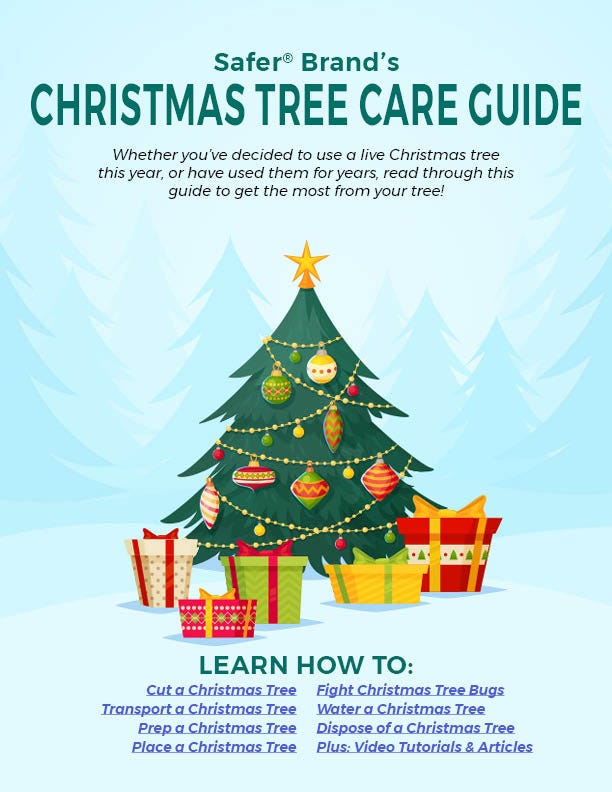 More Christmas Tree Help from Safer® Brand
Looking for more ideas on how to care for your Christmas Tree? Check out our Christmas Tree Care Guide. We cover everything from selecting the best tree, cutting it down, bringing it into the home and getting rid of it after the holiday.
Safer® Brand leads the alternative lawn and garden products industry, offering many solutions that are compliant with organic gardening standards. Safer® Brand recognizes this growing demand by consumers and offers a wide variety of products for lawns, gardens, landscapes, flowers, houseplants, insects and more.
If you have questions about Christmas tree bugs or any other gardening issues, reach out to Safer® Brand on Facebook. Also be sure to subscribe to the Safer® Brand E-Newsletter for more helpful ideas on gardening, lawn and houseplant care.