Thank you! Your application to the Safer® Brand Garden Grant for Schools has been successfully submitted.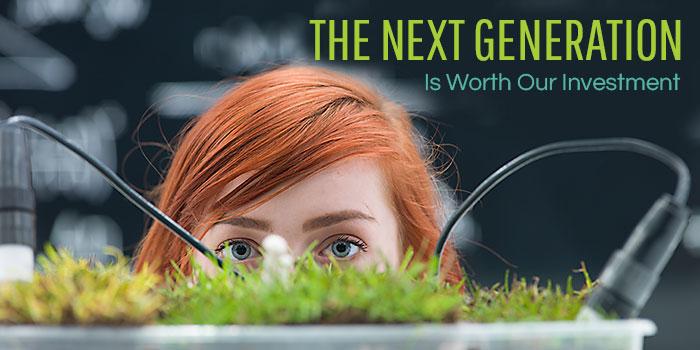 Safer® Brand $500 Garden Grant for Schools
Safer® Brand offers a yearly grant of $500 to a help a school develop and/or maintain an onsite garden. At Safer® Brand, we see school gardens as a way to bring classmates closer together and unite everyone in a common goal of better health. Healthy and safe food is what Safer® Brand is all about, and that's why we make products that are compliant for use in organic gardening to help you and your plants thrive.
Who Can Apply for the Safer® Brand Garden Grant?
Safer® Brand makes one grant available per year. It is available to any school serving grades K through 12 that intends to create or maintain a fruit, berry, vegetable, flower or hydroponic garden on the school campus as a teaching tool.
Application Deadline
Send your submission between September 1 and June 14.
How Safer® Brand Chooses the Grant Winner
A grant winner will be selected based on information provided by the applicant. Safer® Brand's decision on the winner is considered final.
Grant Notification
The winner will be notified by email no later than July 19. The award of $500 is for use in the garden project only. It will be awarded directly to your school. You will be asked to provide the administrator's full name and school address, and the grant money will be directed there.
Safer® Brand will notify only the winning school on July 19. The winner will be notified at the same email in which you used to apply.
Missed the deadline?
Sign up for Safer® Brand's newsletter to receive notifications of contests, grants and gardening tips.
Additional Rules and Regulations
‣ Schools that win the Safer® School Garden Grant cannot enter to win again in future years.
‣ School must be located in the United States.
‣ Safer® Brand has the right to post winning or non-winning entries on its website, social media accounts and in other promotional/marketing materials.
‣ Safer® Brand may choose not to award the grant if available entries are deemed not suitable.
‣ No purchase necessary to apply for Safer® School Garden Grant.