Safer® Brand EndALL® Insect Killer Ready-to-Use Spray - 32oz OMRI Listed® for Organic Use
Safer® Brand EndALL® Insect Killer Ready-to-Use Spray - 32oz OMRI Listed® for Organic Use
10
2.9
5
1
Earn 240 rewards points on your purchase! Learn More
Kills 45 different insects including aphids, various beetles, caterpillars and larvae, harlequin bugs, leafhoppers, mealybugs, stink bugs and whiteflies
Kills insects in any stage, from egg to adult
Will not persist in the environment
Can be used up to the day of harvest
OMRI-listed® and USDA-approved for organic gardening
1 bottle or 3 bottles
Safer ®Brand End All ® Insect Killer - How it Works
Safer® Brand End ALL® Insect Killer kills 45 different insect species in any stage of the life cycle including eggs, larvae and adults. The unique combination of pyrethrin, neem oil and potassium salts of fatty acids eliminates hard- and soft-bodied insect pests, and comes in a convenient ready-to-use spray.
Using a broad-acting formula like End All® takes the guesswork out of searching for an insect control solution that will keep your garden free of unwanted insects. This OMRI Listed® insect killer is compliant for use in organic gardening so you can eliminate the insects that cause damage and continue to grow your fruits, vegetables and flowers while using a solution that's compliant for use in organic gardening.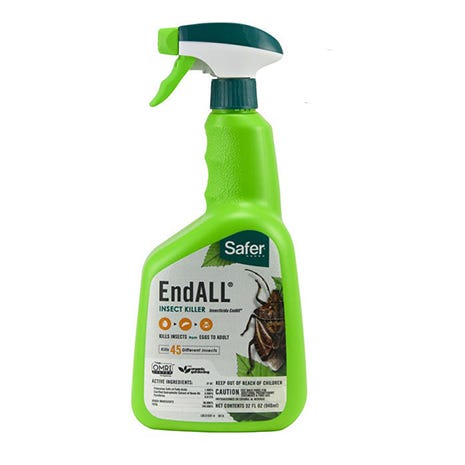 Best Used For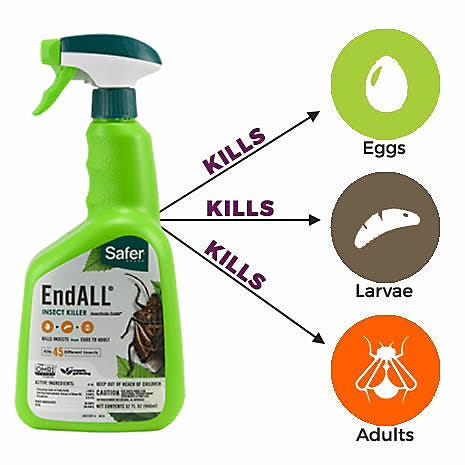 Kill Eggs, Larvae and Adults With One Solution
Most insecticides kill the adult and larval stages of insects, but few are able to target the eggs of these insects too. Eliminating the adults only eliminates half of the insect problem. If the eggs are allowed to persist and hatch, the insect infestation will simply begin again.
Safer® Brand End ALL® combines 3 active ingredients to target and kill the adults, larvae and eggs of 45 hard- and soft-bodied insect species. Potassium salts of fatty acids weaken the insects' protective outer shell on contact, causing them to begin dehydrating from the inside out.
Pyrethrins attack the nervous system, paralyzing the insect so feeding (and the damage caused by feeding) stops immediately. Clarified hydrophobic extract of neem oil suffocates the insect by blocking the insect's breathing pores. Together, these ingredients control and eliminate insects of all life stages.
Target These Unwanted Insects
Safer® Brand End ALL® Insect Killer will control:
Japanese Beetles
Stink Bugs
Aphids
Beetles
Caterpillars
Leafhoppers
Green Peachleaf Hoppers
Plant Bugs
Harlequin Bugs
Mealybugs
Psyllids
Whiteflies
Chinch Bugs
Thrips
Spider Mites
Lawn Moth
Sod Webworm
Armyworms
See Specs for a complete list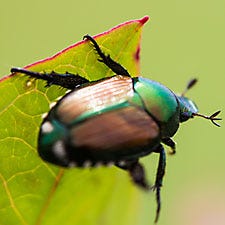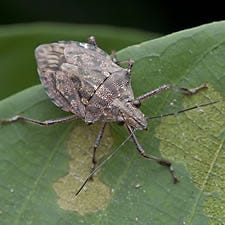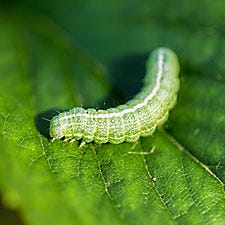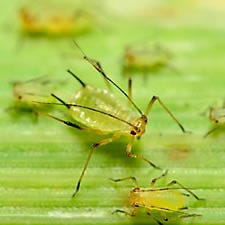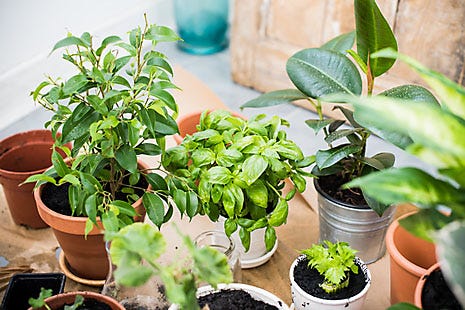 Use in Lawn, Garden and on Houseplants
Safer® Brand End ALL® Insect Killer can be used on a variety of outdoor & indoor plants to control unwanted pests. Use End ALL® on vegetables, herbs, fruits & nuts at the first sign of insects or insect damage, so your edibles can continue to grow undisturbed. Protect your lawns and turf grass from insects like chinch bugs and sod webworms.
Ornamental trees & shrubs are also susceptible to insect invasions. End ALL® can be sprayed directly onto trees and shrubs to eliminate damaging caterpillars and beetles. Keep your garden flowers and indoor houseplants vibrant and pest-free by using End ALL® to eliminate insects like whiteflies and spider mites.
How to Use End All® Insect Killer
Be sure to shake the bottle well before using to ensure proper mixture and distribution while spraying. Apply when insects or first signs of their damage appear. Hold sprayer 12 to 18 inches from the surface to be sprayed. Spray evenly, completely coating plant surfaces where insects are feeding or resting. Do not wet plants to the point of runoff or drip. Apply every 7 to 10 days when insects are present or as needed to prevent damage.
End ALL® can be used on plants up until the day of harvest and the broad-acting formulation will not persist in the environment after it has been applied.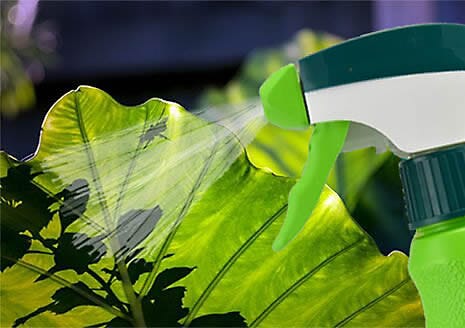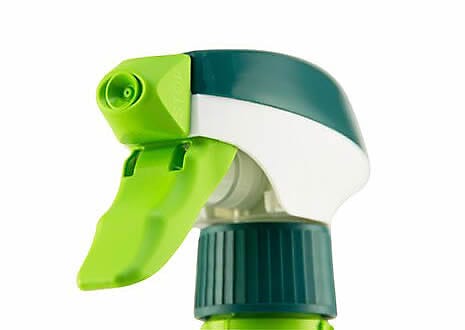 A Convenient Ready-to-Use Solution
When problem insects strike in your garden, having a solution that's simple and easy-to-use is the way to go. Safer® Brand End ALL® Insect Killer comes in a convenient ready-to-use solution to make eliminating insects of all life stages easy. Plus, we've added a newly designed sprayer head to our bottles for a more consistent spray pattern, so you can target and eliminate garden pests.
Compliant for Use in Organic Gardening
Organic gardening is a rewarding hobby that can have many mental and physical benefits. It can be relaxing to be surrounded by nature as you weed and water in your garden to grow your own fruits, vegetable and flowers. Some say that growing an organic garden can produce more flavorful and nutrient-dense foods with high vitamin and mineral content. Growing an organic garden also helps create rich soil by feeding the beneficial microbes and organisms that live within the soil.
Safer® Brand End ALL® Insect Killer has been third-party reviewed for use in organic gardening by the Organic Materials Review Institute to carry the OMRI Listed® seal, which means it has been deemed compliant for use in organic gardening by the USDA's National Organic Program.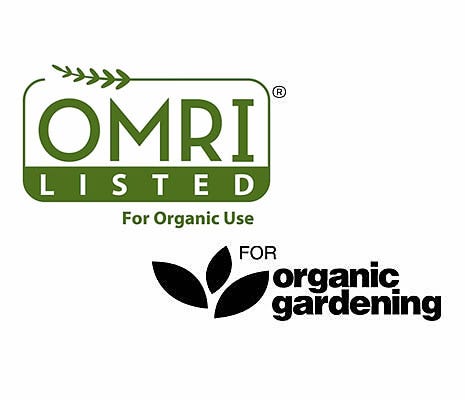 "Kills the eggs and adults, I always keep a bottle in my lineup for the best insect preventative maintenance go with End All and be insect free!" (Review from Blogger Review).
Safer® Brand End All® Insect Killer Product Details
Do you want to know more helpful details about End ALL® Insect Killer? Take a closer look at the in-depth specifications for this product.
Safer® Brand End All® Insect Killer Ready-to-Use Spray
Model Number
5102-6
Size
32 fl oz
Quantity
1 bottle
Active Ingredients
Potassium Salts of Fatty Acids 1.0%, Clarified Hydrophobic Extract of Neem Oil 0.9%
Eliminates
Japanese beetles, stink bugs, aphids, beetles, caterpillars, leafhoppers, plant bugs, green peachleaf hoppers, plant bugs, harlequin bugs, mealybugs, psyllids, whiteflies, chinch bugs, thrips, spider mites, lawn moths, sod webworms, and armyworms
For Use On
Flowers, fruits vegetables, herbs, nuts, trees, shrubs, ornamentals, houseplants, lawns and turf
Safer® Brand End ALL® With Neem Oil RTU 32oz
Model Number
C5102
Size
32 fl oz
Available Sizes
1 bottle, 3 bottles
Active Ingredients
Potassium Salts of Fatty Acids 1.0%, Clarified Hydrophobic Extract of Neem Oil 0.9%
Eliminates
Japanese beetles, stink bugs, aphids, beetles, caterpillars, leafhoppers, plant bugs, green peachleaf hoppers, plant bugs, harlequin bugs, mealybugs, psyllids, whiteflies, chinch bugs, thrips, spider mites, lawn moths, sod webworms, and armyworms
For Use On
Flowers, fruits vegetables, herbs, nuts, trees, shrubs, ornamentals, houseplants, lawns and turf